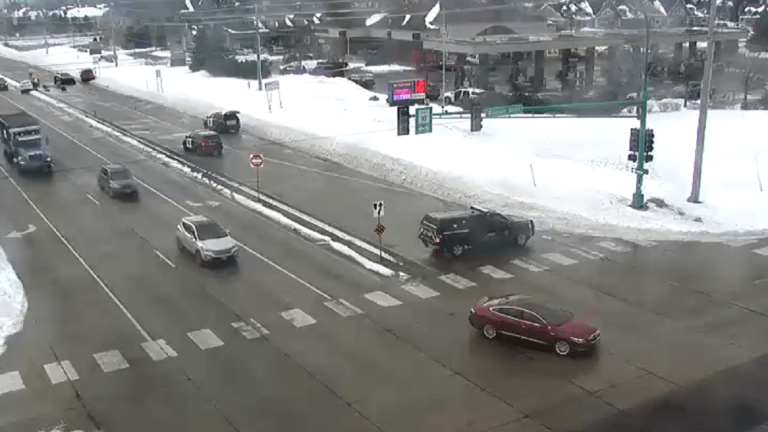 Deadly crash shuts down small stretch of Chaska highway for hours
A driver crossed over the center median and hit another vehicle.
A 33-year-old Chanhassen man was killed in a head-on crash on Highway 41 in Chaska on Tuesday. 
According to the Minnesota State Patrol, the driver of a Nissan Sentra was headed northbound on Highway 41 at 9:36 a.m. Tuesday when he crossed over the center median and hit a Jeep that was traveling southbound on the highway. 
The crash caused the Jeep to spin around, and then the driver of a Chevrolet Suburban hit the side of the Jeep, the State Patrol said. 
The crash happened about 250 feet south of Engler Boulevard. 
The driver of the Nissan was killed, the report states. He was not wearing a seat belt. The driver of the Jeep, a 70-year-old woman from Iowa, suffered non-life-threatening injuries and was taken to M Health Fairview Southdale. 
The people in the Suburban — a 50-year-old Wayzata man and two kids, a 7-year-old girl and an 8-year-old boy, both from Cologne — were not hurt. 
The crash caused the southbound lanes of Highway 41 from Engler Boulevard south to Crosstown Boulevard/Victoria Road to be closed for a few hours Tuesday as the State Patrol reconstructed the scene. 
The highway reopened at about 12:22 p.m. Tuesday, the Chaska Police Department said. 
See the original story below.
A portion of Highway 41 in the west Twin Cities metro will be shut down for several hours as authorities investigate a fatal crash.
The wreck occurred late Tuesday morning near Highway 41 and Engler Boulevard in Chaska, according to the Chaska Police Department. Details are still limited, but at least two vehicles were involved in the wreck.
One of the drivers was taken to the hospital with life-threatening injuries, but later died. The second driver had what looked to be minor injuries, and was transported to a nearby hospital.
The police department said at 10:21 a.m. the southbound lane of Highway 41 from Engler Boulevard south to Crosstown Boulevard/Victoria Road will remain closed "for several hours" as the State Patrol does accident reconstruction.
"Avoid the area," the police department added. 
The highway remained closed as of 11:45 a.m.