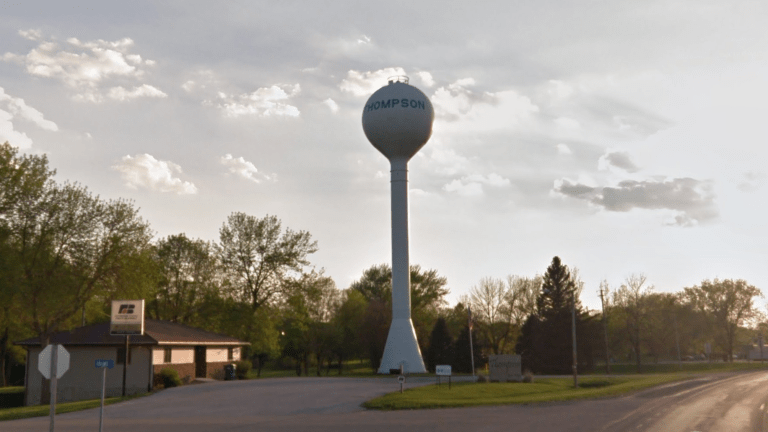 Deputy opens fire in northern Iowa after alleged 'ruse' draws in police
More information is expected to be released Monday.
More information is expected to be released Monday about a Saturday night officer-involved shooting in northern Iowa. 
According to the Winnebago County Sheriff's Office, the incident happened at approximately 7:01 p.m. Saturday in the town of Thompson, which is located about 10 miles from the Minnesota border in north-central Iowa. 
Sheriff Steven Hepperly issued a press release saying a deputy arrived at an unidentified location in the town after someone reported an "alleged assault," which was "determined to be a ruse to draw law enforcement to this address." 
At some point during the incident an "officer involved shooting took place," the release says. 
It's unclear if anyone was shot. The only further information provided at this points is that the deputy has been placed on standard administrative leave. 
Anyone with information about the incident is asked to contact the sheriff at 651-585-2828. 
Note: The details provided in this story are based on the police's latest version of events, and may be subject to change.
Follow Bring Me The News on Twitter for the latest breaking news