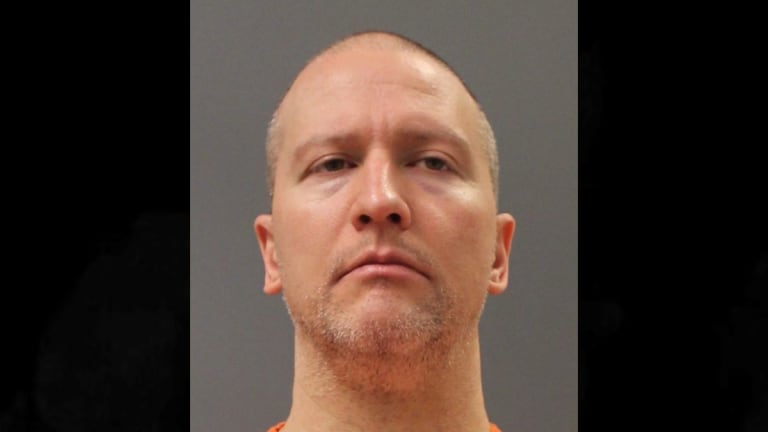 Derek Chauvin is appealing his conviction of murdering George Floyd
He's representing himself because he doesn't have money to hire an attorney.
Derek Chauvin, the former Minneapolis police officer convicted of murdering George Floyd on May 25, 2020, is filing an appeal of his conviction and sentence. 
A jury in April found Chauvin guilty on all counts against him (second-degree unintentional murder, third-degree murder and second-degree manslaughter) in Floyd's death. He was sentenced on June 25 to 22.5 years in prison.
Chauvin filed a notice that he intends to appeal the case with the Minnesota Court of Appeals on Thursday, the last day he could do so. In the court paperwork, he said he doesn't have money for an attorney and is representing himself. 
He raises 14 issues with his trial that he intends to raise in his appeal. He argues Judge Peter Cahill and the court "abused its discretion" when his motion to move the trial out of Hennepin County was denied; when the jury wasn't sequestered throughout the entire trial; when his motion for a continuance or a new trial was denied; when it permitted the State of Minnesota to add a third-degree murder charge to the complaint; and when it denied his post-verdict motion for a new trial due to juror misconduct. 
Chauvin says the state committed "prejudicial prosecutorial misconduct," listed several issues with the jury, and argues the court erred when it allowed Morris Hall, who was in the car with Floyd the day he was killed, to invoke the Fifth Amendment and not testify for the defense. 
He also seeks to have the recent court decision denying him a public defender overturned. 
Chauvin is currently incarcerated at the prison in Oak Park Heights. He claims financial hardship, saying due to his incarceration he doesn't have the "sufficient means to retain private counsel for the appeal," stating he doesn't have an income outside of prison wages. 
He noted that during the district court case, the Minneapolis Police and Peace Officers Association paid for his attorney Eric Nelson, but the legal fund will no longer pay for his defense now that he's been convicted and sentenced. 
Chauvin is also charged in federal court with violating Floyd's civil rights.