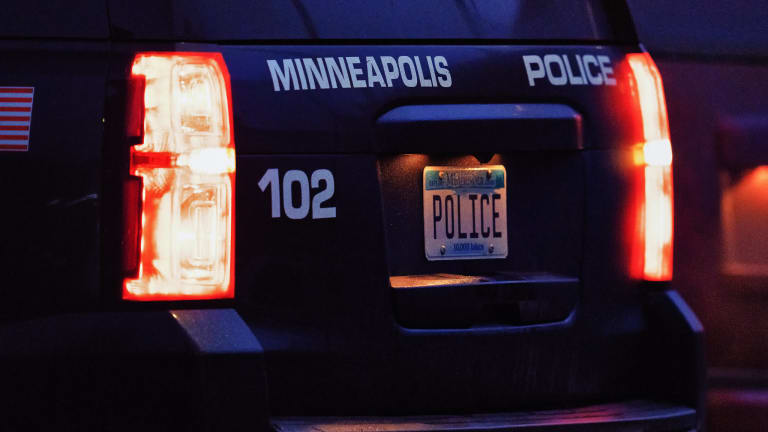 Driver arrested 3 months after crash that killed Burnsville pedestrian in Minneapolis
The May 24 crash killed one man and badly injured another victim.
Criminal vehicular homicide charges have been filed via a warrant against a 27-year-old man who allegedly drove recklessly in downtown Minnesota and struck two pedestrians, killing one on May 24.
A criminal complaint says that Thomas L. Hunter, of Minneapolis, blew through a red light near the Hilton Hotel off of Marquette Avenue before slamming into a stoplight base and striking the two pedestrians. 
According to the complaint, Hunter pulled into the valet bay of the Hilton Hotel and then left onto southbound Marquette Avenue, only to stop in the middle of traffic and accelerate in front of an oncoming vehicle before moving back into the valet bay. 
On his second pass through the valet bay he turned right onto Marquette, then sped around two vehicles that were stopped at a red light at 10th Street. As he blew through the stoplight he was struck by a vehicle that had the green light. The impact sent Hunter's vehicle into the base of the traffic light, with the back end whipping around and striking two people who were on the sidewalk. 
Both pedestrians were "propelled into the air and through a large glass window," the criminal complaint says. Stephan M. Rice, 62, of Burnsville, was killed and the other victim was taken to Hennepin County Medical Center with "numerous serious injuries." 
Hunter, who was booked into the Hennepin County Jail after being arrested by the Hennepin County Sheriff's Office on Sept. 2, was driving without a valid driver's license, which had been revoked for violations multiple times in the past, the charging documents say. 
Hunter is due to appear in court Oct. 12, according to court records.