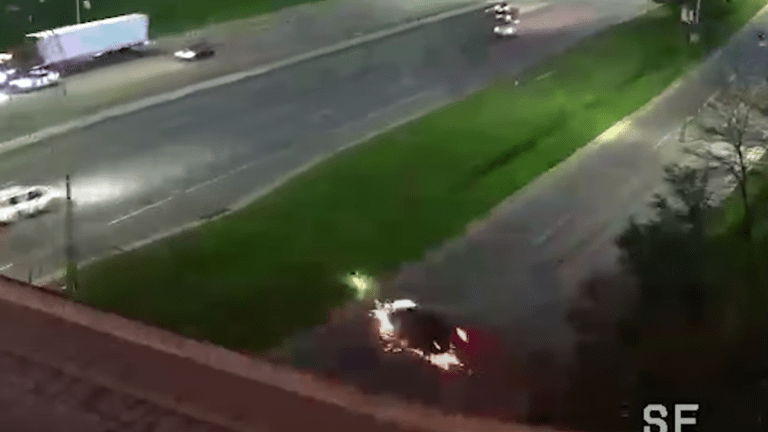 Driver dies after being shot and crashing onto I-94 in Minneapolis
Video shows the moment the car violently crashed onto I-94.
The final moments of the 67th homicide in Minneapolis this year was captured on video by MnDOT cameras as a vehicle being driven by a man who was shot came crashing onto Interstate 94. 
According to Minneapolis police, the shooting happened on the 500 block of North 49th Avenue at approximately 7:59 p.m. Tuesday, which is approximately the same time when 911 callers reported a vehicle crashing on Interstate 94 near the North 49th Avenue bridge. 
MN CRIME tweeted the MnDOT video of the moment the car crashed onto I-94. 
Deputies from the Hennepin County Sheriff's Office were first to the scene of the crash, where they found a man dead inside the vehicle.
Police said the vehicle crashed on the on-ramp from Lyndale Avenue onto eastbound I-94, with the driver suffering gunshot wounds. 
The identity of the victim will be released at a later stage by the Hennepin County Medical Examiner's Office. 
"There is limited information regarding suspects or other vehicles involved," MPD says. 
Anyone with information to contact CrimeStoppers at 1-800-222-8477, or submit a tip online at CrimeStoppersMN.org.
Note: The details provided in this story are based on the police's latest version of events, and may be subject to change.