Driver dies after vehicle becomes submerged in Wisconsin floodwaters
It was one of several vehicles to become submerged after the area received several inches of rain.
A 70-year-old Wisconsin man died after driving into water that was flooding the road, causing him to lose control and go into a flooded ditch. 
The crash happened at 5:15 a.m. Monday in the area of USH 63 and CTH E in Baldwin Township, Wisconsin, the St. Croix County Sheriff's Office said in a news release. 
The driver was headed westbound on CTH E at the time of the crash. After going into the ditch on the north side of the road, his van was "inundated with water and was submerged becoming totally covered in water," the sheriff's office said.
Vehicles submerged in flood waters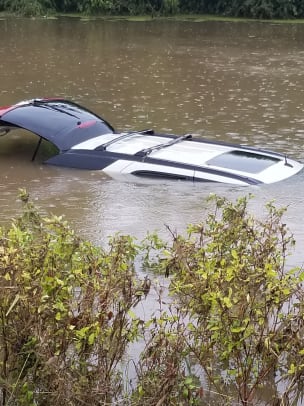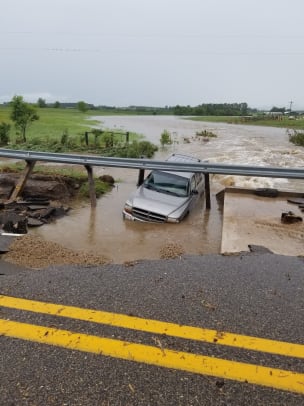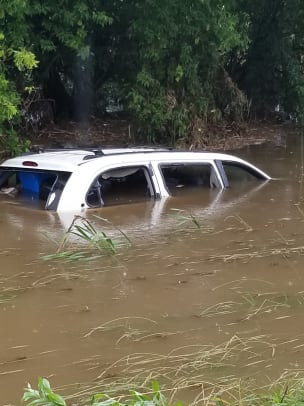 He was rescued from the van and taken to the hospital, where he died. He has been identified as Gary Parent of Emerald, Wisconsin. 
The sheriff's office said United Fire and Rescue was already in the area when Parent crashed because several other cars had become submerged in water, and rescue efforts were underway with those cars. 
On June 28-29, parts of St. Croix County got more than 7 inches of rain causing roads to flood and get washed out, a news release said. This has prompted St. Croix County to declare a state of emergency. 
Parent's death marks the first traffic fatality in St. Croix County this year, the sheriff's office said.