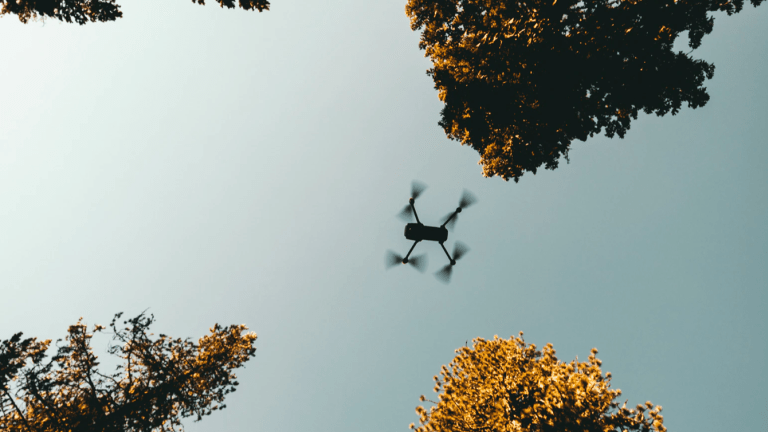 Drone drops bag of candy near kids fishing near St. Cloud
A black SUV quickly left the area afterwards.
Authorities launched an investigation this week after a drone flying in Benton County dropped a bag of candy near a group of children fishing. 
The incident happened Monday, June 27 in Watab Township, about 10 miles north of St. Cloud. 
According to the Benton County Sheriff's Office, deputies were called to the former King's Inn property around 6 p.m. after an adult fishing with five children at Little Rock Lake witnessed the suspicious activity. 
Authorities say one child told an investigator they'd been fishing from the shore when a drone came out of a wooded area on the northern portion of the property. 
The drone returned a short time later and, on this second flight, dropped a bag of candy near the children. 
According to Sheriff's Office, witnesses described seeing a black SUV parked in the northern portion of the property at the time of the incident. The SUV was seen quickly leaving the property and heading northbound on Highway 10 after the second drone flight. 
On Wednesday morning, the Sheriff's Office released a description of the driver and asked for the public's help in identifying the suspect. 
Later Wednesday afternoon, the Sheriff's Office said it had identified and interviewed the suspect. 
"The evidence gathered to this point indicates this incident was an ill-conceived effort to obtain footage for use on a social media platform rather than an attempt to engage in criminal activity," the Sheriff's Office stated. 
Last month, the sheriff's office opened a separate investigation into suspicious activity targeting children in the same township. 
On May 18, witnesses said a white man in his 60s or 70s driving a white minivan approached children waiting at a bus stop and falsely claimed to be a former school principal.
In an email to Bring Me The News on Wednesday, Sheriff Troy Heck said the case remains open. 
"We have received a number of leads concerning the identity of the person of interest in this investigation," he wrote. "At this time we are continuing our search for information that would allow us to definitively conclude we have identified the person of interest."