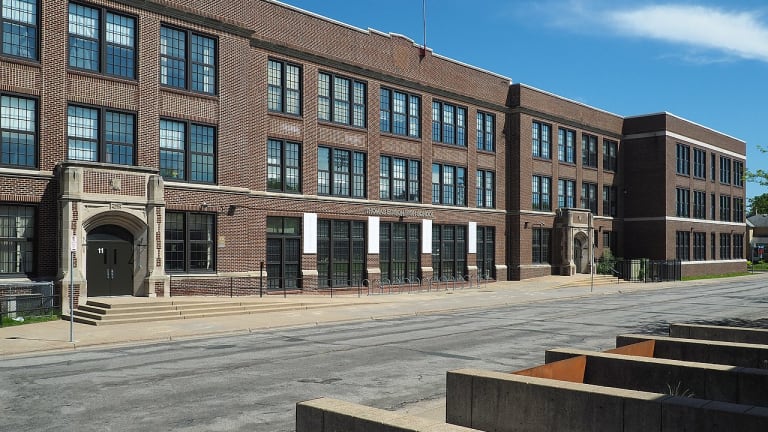 Edison High School shifts to distance learning after students exposed to COVID
In-person classes will resume next month, the district said.
Students at Edison High School in Minneapolis will be learning remotely for at least the next couple of weeks after a significant COVID exposure.
The move to distance learning — effective from Wednesday, Sept. 22, through Oct. 5 — comes after "a significant number of Edison students" were exposed to other students that tested positive for COVID-19, the district said Tuesday afternoon.
A spokesperson for the district said they could not reveal the precise number, but said it was small. However, with seven different classes every day, students move around frequently — meaning the number of potential exposures is high, they said.
Minneapolis Public Schools provides generalized COVID-19 updates on a public dashboard. As of Sept. 17, no school in the district had reported five or more cases. Edison High School is listed in the "Weekly COVID Positive Case Update" however.
Edison students will return to in-person classes on Oct. 6.
The district said it is working with the Minnesota Department of Health (MDH) and Minneapolis Health Department "to manage the situation and minimize spread of the infection."
"We are working hard to keep our staff and students safe while also ensuring that students can continue learning," the district's statement added. 
Edison has approximately 1,030 students. The first day of school was Sept. 8.