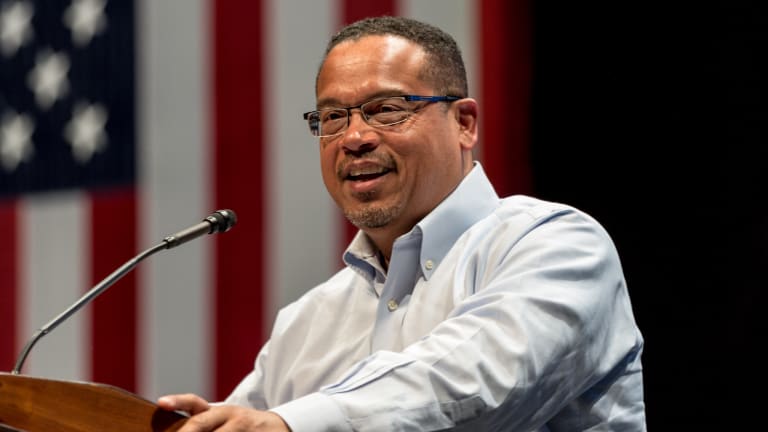 Ellison seeks public feedback on Fairview-Sanford merger
The two healthcare companies announced their plans to merge earlier this month.
Minnesota Attorney General Keith Ellison is asking for the public's input on a proposed merger between Minneapolis-based Fairview Health Services and another major healthcare company.
Earlier this month, Fairview announced it intends to merge with Sioux Falls-based Sanford Health next year. The new entity would operate under the Sanford Health name and be run by Sanford's current CEO.
In a Monday announcement, Ellison encouraged Minnesotans to leave public comments on the merger on his website. Ellison said he'll also host three or four town halls early next year in communities impacted by the merger, specifically in greater Minnesota.
In a statement, Ellison said news of the merger caused his office "concern." Ellison cited the merger's potential impact on Minnesota communities who use Fairview's services, as well as the company's employees.
"It's my job to listen — and we want to hear more, which is why we've set up dedicated new ways for all Minnesotans to share their thoughts and concerns with us about this proposed merger, and why we'll be holding public meetings around the state early next year," Ellison said in a statement.
"We're especially interested in hearing from people who believe they will be directly impacted by this proposed merger. But we want to hear from everyone, because everyone is an expert in their own healthcare and in affording their lives."
Fairview currently operates 11 hospitals, including locations across the Twin Cities and in Princeton, Grand Rapids and Hibbing. The company also owns the University of Minnesota Medical Center and is partnered with the University of Minnesota Medical School and the University of Minnesota Physicians Group.
Ellison said his office will work with the Federal Trade Commission to review the transaction if the agency's involvement is required.
He'll also work with the Minnesota Department of Health to make sure the transaction complies with Minnesota laws, which require hospitals to give a 120 day notice before ceasing, curtailing or relocating services, according to the announcement.