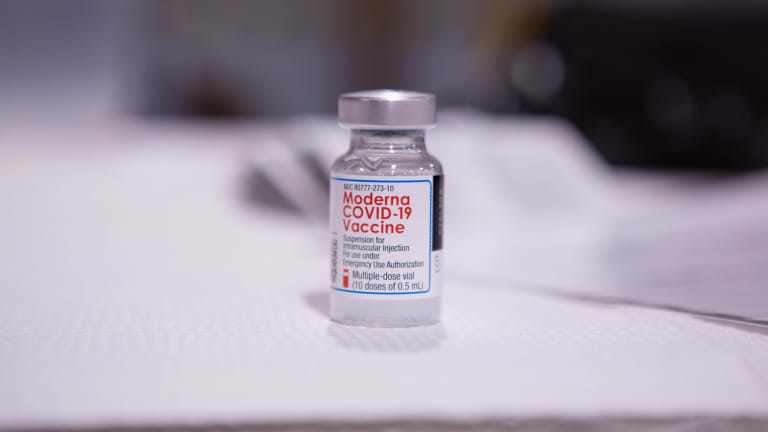 Entire Twin Cities metro now above 70% vaccination rate in those aged 16+
The lone holdout, Anoka County, recently passed the 70% threshold.
All seven counties in the Twin Cities are now above the 70% vaccination rate in residents aged 16 and over, with the lone holdout — Anoka County — now across that marker.
70.2% of those 16 and up in Anoka County have received at least one dose of a COVID vaccine, according to the latest Minnesota Department of Health data. 
Anoka had lagged behind its metro brethren for more than a month. The six other Twin Cities counties had all hit 70% by June 24.
Related: Most new COVID-19 cases in MN now coming from outside 7-county metro
The total number of Minnesota counties above the 70% threshold has climbed in the past month. On Aug. 6, the number had remained steady at eight since late June.
Lake and Carlton have both joined the 70% vaccination rate club in the past four weeks. This bring the total number of Minnesota counties at that mark to 11. Here's the list, from highest 16+ vaccination rate (at least one shot) to lowest:
Olmsted — 84.5%
Cook — 81.1%
Washington — 80.3%
Hennepin — 79.7%
Dakota —79.4%
Carver —79.3%
Scott —76.6%
Ramsey —76%
Lake — 71.4%
Carlton — 70.5%
Anoka — 70.2%
All of those counties except Anoka and Carlton also have a vaccination rate of at least 70% among residents age 12 and up (at least one shot). 
Related: Study finds 'no serious health effects' linked to mRNA COVID vaccines
Here's that list:
Olmsted — 83.5%
Cook — 80.1%
Washington — 79.2%
Hennepin — 78.9%
Dakota — 78.2%
Carver — 78%
Ramsey — 75.1%
Scott — 75%
Lake — 70.6%