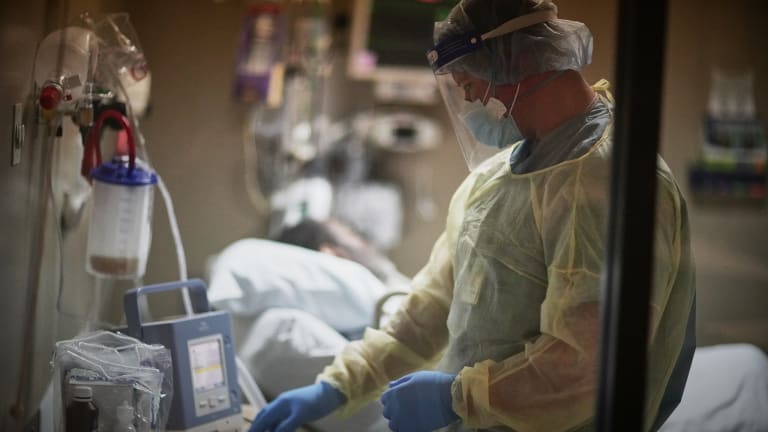 Essentia Health reinstates visitor restrictions as COVID cases rise
Patients with COVID-19 won't be allowed visitors.
Duluth-based Essentia Health is reinstating its visitor restrictions across all of its hospitals amid the increased transmission of COVID-19. 
Patients will be allowed two adult visitors a day unless they have known or suspected COVID-19.
However pediatric and OB patients, as well as those in end-of-life situations, with COVID will be allowed visitors, according to the new visitor policy announced Monday. 
Visitation hours at hospitals are from 9 a.m. to 6 p.m. However, visitation is allowed 24/7 in the emergency room, pediatric inpatient units and neonatal ICUs. 
Essentia, which has nearly a dozen hospitals in Minnesota, North Dakota and Wisconsin, says it continues to follow guidelines from the Centers for Disease Control and Prevention and the Minnesota Department of Health.
Those guidelines include continuous masking for everyone at health facilities. 
It comes amid the resurgence of the Delta variant of COVID-19, which has seen cases rise to more than 2,500 a day currently in Minnesota.
Follow Bring Me The News on Twitter for the latest breaking news
While there hasn't yet been exponential growth in cases, the current surge is maintaining at a rate of between 5-6 percent positive tests compared to total tests taken.
MDH weekly figures show that case rates have grown in all counties between August 1 and September 4, and while the southeast of the state bore the brunt of the early Delta outbreaks, central and northern Minnesota is now catching up.