Eveleth's 4th of July fireworks show leads to hillside wildfire
Thankfully, firefighters were ready and standing by.
An Iron Range town's annual Independence Day fireworks show sparked a hillside wildfire.
The "Thunder over Eveleth" fireworks display was scheduled for 10:15 p.m. Saturday, as part of Eveleth's 4th of July celebration. While the fireworks themselves went off without a hitch, the hilly area beneath the display didn't fare as well.
FOX 21 says dry grass on an old mine dump caught fire. Soon, the blaze spread, as photos shared by attendees show:
Eveleth 2021 4th of July fireworks wildfire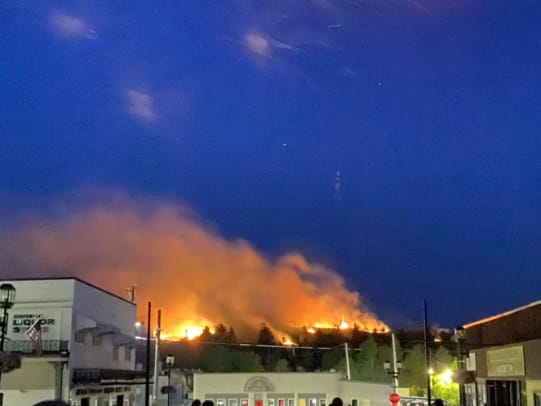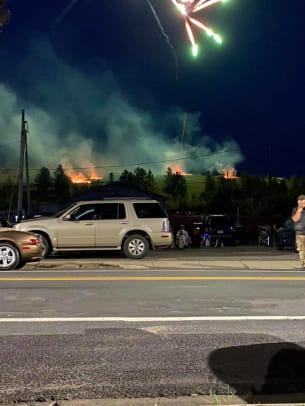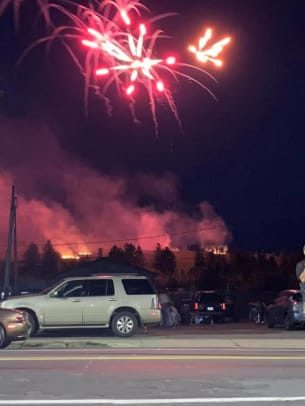 "I was expecting the show to stop early once the fires started lighting," Katy Haus, who attended the event, told Bring Me The News. Instead, they waited until the show was wrapping up. (You can see, in the photos above, fireworks above the fiery hillside.)
Related: Wildfire sparked by Roman candle nearly forces evacuation of state park
But Haus said the firefighters seemed fully prepared for the possibility of a fire due to the dry conditions, and even had fire trucks ready to go. They quickly went to work and it was out within 20 minutes, she said.
According to Friends of the Northland FireWire, the Eveleth Fire Department was already on the scene monitoring and quickly responded. Firefighters with Gilbert and Fayal Township also came in to help.
Nobody was hurt.
Elsewhere in Minnesota on 4th July, a wildfire started by a Roman Candle nearly led to the evacuation of a state park near Lake Mille Lacs. More on that here.