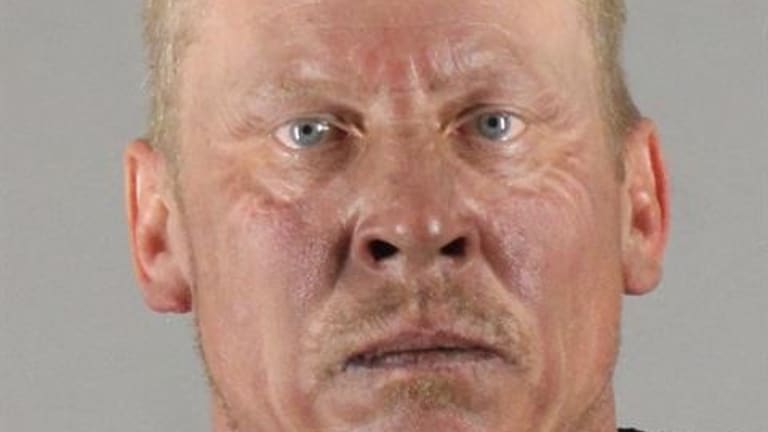 Ex-boyfriend charged in horrifying killing of woman at St. Paul workplace
He's accused of stabbing the woman and then setting her on fire.
Workers at a St. Paul warehouse watched in horror Tuesday morning as a fellow employee was killed by her former partner.
Patrick M. Simmons was charged Wednesday in Ramsey County with second-degree murder in the grisly killing of Kelli Ranning Goodermont. Authorities had said the 44-year-old mother-of-three was reported on fire at 1700 Wynne Ave around 9 a.m. that day. Simmons was arrested shortly after, with police saying he'd left the murder scene to set his Bloomington home on fire.
But the charges filed against Simmons, 47, lay out in disturbing detail what authorities believe happened at the work site that morning.
If you know anyone who is affected by domestic violence, you can find more information on services available here, via the Minnesota DPS.
You can also call the Day One Crisis Hotline at 1-866-223-1111.
Simmons will make his first court appearance Thursday morning. 
An autopsy found Goodermont died from multiple stab wounds to her face, neck and shoulder. A GoFundMe has been launched to support her children – three girls who "were her world," the online campaign says.
"She had such a quiet toughness about her while also having the sweetest, most thoughtful heart of anyone in the world. She would do anything for anyone at literally any time," the online fundraiser says. 
It has raised more than $13,000 to this point.
Additional information from the criminal complaint is below. Note: The details are upsetting.
What the charges say
Here's what the criminal complaint alleges:
Officers arrived to the work site around 9 a.m. Tuesday to find Goodermont dead, noting she had been stabbed and set on fire. Her coworkers immediately tabbed Simmons — a former boyfriend whom Goodermont said was abusive — as the person responsible, providing numerous accounts of what had just occurred.

One coworker had seen Simmons and Goodermont speaking that morning, then watched as Simmons punched her and poured liquid on her. She was then on fire, at which point Simmons walked away.

Another coworker heard someone scream, then people yell, "Fire!" and ran toward the area. He saw Goodermont "eungulfed in flames" so grabbed a fire extinguisher and put out the fire. Simmons then "lunged" at him while holding a lighter, appearing "crazed" with an "evil look in his eyes." Simmons then walked away.

Two employees saw Simmons continuing to assault Goodermont as she was on fire. Both her boss and coworkers said she'd previously spoken about Simmons' abuse, even showing photos of injuries she'd suffered from him.

Simmons fled the scene in a Chevy Cruze, heading back to his Bloomington home — which he then set on fire. 

Coworkers of Goodermont found him parked nearby and flagged down police, who had gone to the scene of the house fire. Officers then arrested Simmons, who was described as bloodied, face covered in soot, with facial hair and eyebrows singed. 

Simmons spoke to investigators multiple times, and at one point waived his right to an attorney. He told investigators he and Goodermont had been together for about 11 years and that she raised his kids. He admitted to killing her, saying he brought the knife and gasoline from home and had been thinking about it for a few weeks. He said he stabbed her six or seven times, then poured gasoline on her and used his lighter.

Simmons also repeatedly made unprompted, outlandish statements, saying more than once he believed Goodermont was a witch who had killed babies and children, that a group of bad people were trying to kill him after he saw a satanic video he wasn't supposed to watch, and that he burned down his Bloomington home because of "paranormal activity."