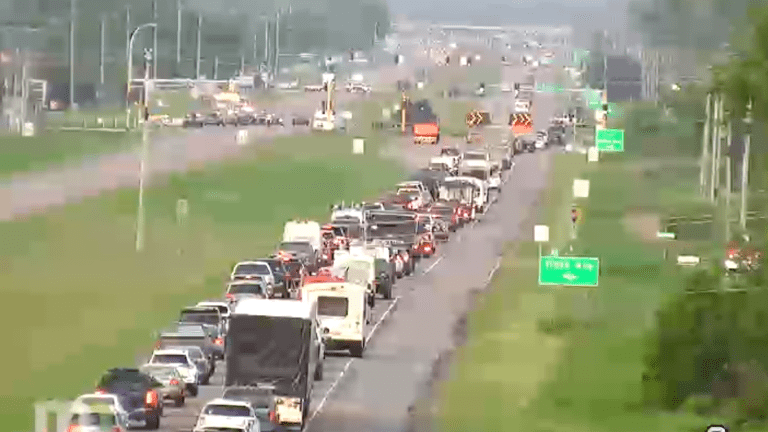 Fatal crash closes Hwy. 65 in Blaine
There's no estimate at this point as to when the highway will reopen.
A fatal crash between a semi-truck and an SUV has left a woman dead, and closed Highway 65 in both directions in Blaine.
The crash happened around 4:30 a.m. at Hwy. 65 and 109th Avenue NE, closing the highway between 105th Avenue NE and Cloud Drive NE.
There are long backups in both directions as traffic is diverted. As of 6:30 a.m. there is no indication when the road will reopen.
The crash involved a Peterbilt semi that was being driven south on Hwy. 65, which struck a Chevy Equinox that was eastbound on 109th Avenue NE.
The Anoka County Sheriff's Office says that the woman driving the Equinox was killed in the collision, while the truck driver suffered minor injuries.
No further details as to the circumstances of the crash have been provided.