Gallery: ATF seeking persons of interest in arsons during riots
The ATF is assisting St. Paul's police and fire departments with their investigations.
The Bureau of Alcohol, Tobacco, Firearms and Explosives has issued an appeal for help identifying persons of interest in a series of arsons during the civil unrest in Minneapolis and St. Paul.
The ATF released images taken inside businesses that were later fire damaged during the riots that ensued in the days after the killing of George Floyd by police in Minneapolis.
The ATF is assisting local investigations into damage caused at businesses including Great Health Nutrition, Springboard for the Arts, and a Goodwill store, all on University Avenue, a Speedway on Snelling Avenue, and a Verizon store.
If you recognize any of these people, you can contact the ATF at 1-888-ATF-TIPS, email ATFTips@atf.gov, or submit a @Reportitcom tip anonymously.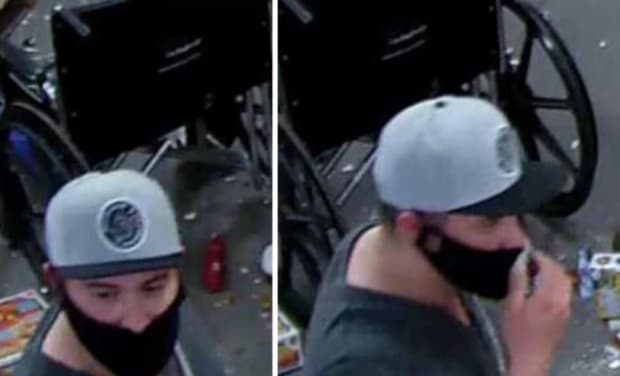 "The individuals we are seeking to identify may have important information that could significantly aid in solving some of these arson cases," said Assistant Special Agent in Charge Jon Ortiz, of the ATF St. Paul Field Division.
"Members of our communities have been a critical part of this investigation through their information sharing, and we appreciate their continued support in helping us locate these individuals."
The FBI meanwhile continues to gather information regarding violations of federal law during the civil unrest. It's looking for people who "may have incited or promoted violence of any kind," and it is calling on witnesses to send any information they have to 1-800-225-5342, or by submitting pictures or videos at fbi.gov/violence.