Gallery: ATF seeking to find more persons of interest in Twin Cities riots
They are wanted for questioning over a series of fires in Minneapolis.
The Bureau of Alcohol, Tobacco, Firearms and Explosives (ATF) has released a new series of images showing persons of interest in connection with the recent civil unrest and rioting in the Twin Cities.
After last week posting images of those involved in the St. Paul arsons and criminal damage, the ATF is now focusing on those involved in Minneapolis, including the break-ins and arson at the 3rd Police Precinct.
Images of persons of interest have also been issued relating to fires at the nearby AutoZone and the Minnesota Transitions Charter School.
"Progress has been steady in the Minneapolis fire investigations, and we are at a point where we need help identifying people," said Assistant Special Agent Jeff Reed, of the ATF St. Paul Field Division.
"These arsons are adversely impacting our communities, business owners, employees and their families. ATF is committed to working with our local, state, and federal partners to identify and prosecute the perpetrators."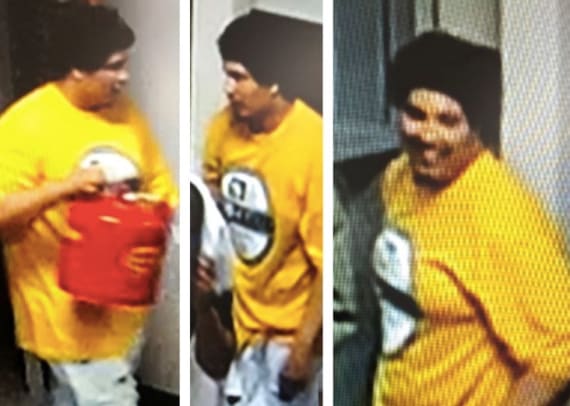 This week has already seen a St. Paul man hit with federal charges in connection with the blaze at the 3rd Precinct, and two more charged in connection with arson at a store in St. Paul.
Anyone with information on the identification and whereabouts of these individuals is asked to contact ATF. Call 1-888-ATF-TIPS (1-888-283-8477), email ATFTips@atf.gov, or submit information anonymously via www.ReportIt.com or the Report It mobile app.
The arsons in Minneapolis and St. Paul represent the third and fourth time this year the ATF's National Response Team has been sent to Minnesota, following on from the Press Bar and Parlor fire in St. Cloud in January and a fire at a behavioral health clinic in Grand Rapids in February.
Prior to that, the National Response Team hadn't been here since 2004.