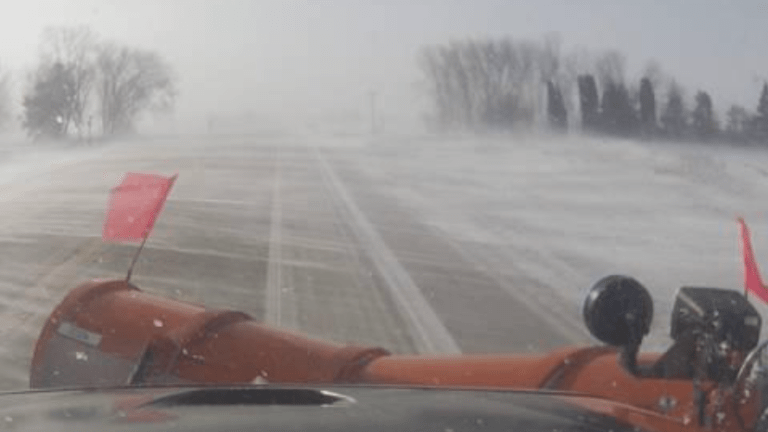 Gusty winds causing whiteout conditions Friday in greater Minnesota
Winds are expected to diminish later Friday afternoon.
Gusty northwest winds and the light snow that fell Friday morning could lead to "brief whiteout conditions" in parts of southern Minnesota. 
According to a special weather statement from the National Weather Service, blowing snow and significantly reduced visibility are expected through the mid-afternoon in and around Alexandria, Benson, Montevideo, Willmar, Granite Falls, Olivia, New Ulm, Le Sueur, Mankato, Owatonna, Fairmont, and Albert Lea. 
More from the special weather statement: 
"Gusty northwest winds combined with light snow from early this morning is resulting in areas of blowing snow. Visibilities less than a mile are being reported in several places, and brief whiteout conditions are possible. The blowing snow should begin to improve this afternoon as winds slowly diminish.

"If traveling through early this afternoon, be prepared for rapid changes in visibility and slick conditions."