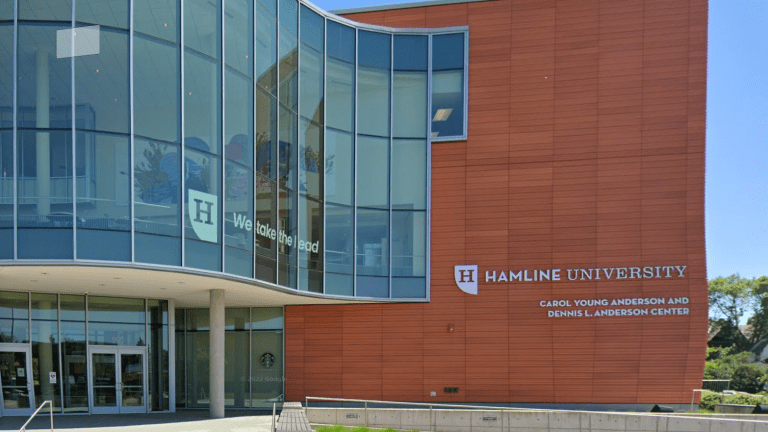 Hamline University faculty urge President Fayneese Miller to resign
Fayneese Miller has served as president since 2015.
Hamline University faculty voted Tuesday to ask President Fayneese Miller to resign amid criticism of how she responded to a Muslim student's complaint surrounding an image of the Prophet Muhammad shown in an art history class. 
Following the student's complaint, school officials decided not to ask then adjunct professor Dr. Erika López Prater back for another semester, the New York Times reported.
López Prater included advanced notice about the image in the course syllabus and again warned students before displaying the 14-century painting during an online class, according to the NYT. No students reached out to López Prater to voice concerns.
The course syllabus, reviewed by MPR News, stated the course would introduce students to several religious traditions and the visual cultures they've produced historically, which would include showing depictions of holy figures, including the Prophet Muhammad.
In the aftermath of the incident, Council on American Islamic Relations (CAIR-MN) Executive Director Jaylani Hussein said such images are widely considered sacrilegious and hate speech within the Muslim community. 
The incident sparked global debate over free speech and academic freedom and Prater has since brought a lawsuit against the university over the matter. 
Over 86% of Hamline faculty who took part in Tuesday's vote supported Miller's resignation, according to Jim Scheibel, president of the Hamline University Faculty Council. 
In an interview Monday with the Star Tribune, Miller described the incident as a "learning experience." 
Aram Wedatalla, the Hamline student who made the complaint, has commended Miller's response and support for Muslim students.