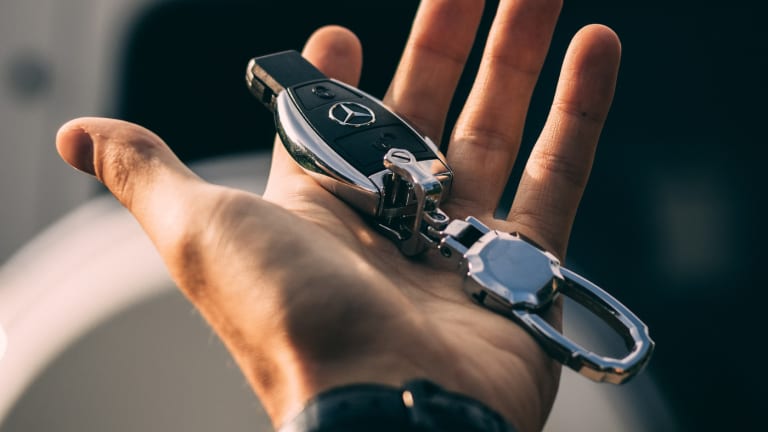 Hennepin attorney promises to 'ramp-up prosecution' of carjacking cases
Two prosecutors will be dedicated to auto theft cases, which have been on the rise.
The Hennepin County Attorney's Office is promising a more aggressive response to the continued violent carjackings happening around the Twin Cities 
The office on Tuesday announced it would "ramp-up prosecution" of carjackings by dedicating two prosecutors to these cases. One of the prosecutors will focus on juvenile cases, the other adult cases. 
Related: After carjackings, Edina mayor addresses 'attack on our community'
The attorney's office will also designate an advocate to support carjacking victims.
"These are violent and scary cases for the victims who are carjacked, some happening in broad daylight outside the grocery store or their homes," said County Attorney Mike Freeman in the announcement.
Carjackings in the Twin Cities rose last year, but a spike in auto thefts over the past couple of months — including high-profile incidents last week in St. Louis Park and Edina, as well as more than a dozen in Minneapolis in the days before the election — have some residents on edge.
Related: Police chase ends with 2 teens dead, 3 injured and stolen SUV split in half
The Hennepin County Attorney's Office acknowledged this spike, noting a "significant" increase in carjacking cases from 2019 to 2020, as well as another jump from 2020 to 2021. The office said as of Dec. 13, it has been referred 138 carjacking cases — 94 of which involve child suspects. About three-quarters of those referrals have so far resulted in criminal charges, the office added.

Last week, Crime Prevention Specialists in Minneapolis sent an email to subscribed residents noting 
Minneapolis Crime Prevention Specialists sent a letter to subscribed residents, highlighting recent carjackings and home invasions. 
"Two or more suspects are following victims by car, to their home and robbing them," the email says. "These suspects are reported to be armed and some victims have been physically assaulted."
The email also provides tips to help prevent carjackings, including:
Always have your mobile phone handy
Have your license plate memorized
Avoid being alone in your vehicle in high-crime neighborhoods, isolated roads and intersections, and desolate areas of parking lots
Be aware of your surroundings, such as people lurking or following you into a driveway
Practice safe parking, including sticking to well-lit areas
Don't sit in your car with the door unlocked or the windows rolled down.
Keep your distance between the car in front of you so that you can drive around it if needed to get away fast