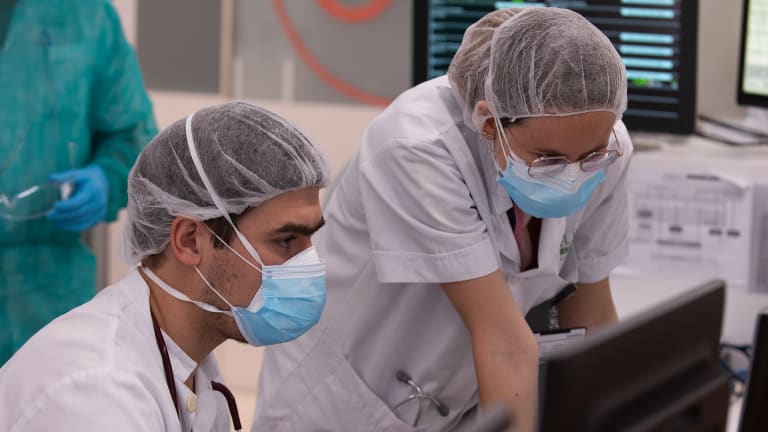 High numbers mean Olmsted County can't contact trace all COVID-19 cases
The county is home to more than 162,000 people.
Due to a high number of COVID-19 cases and a shortage of healthcare workers, Olmsted County Public Health is temporarily unable to do contact tracing for every individual case. 
The county's health department announced Tuesday that it has averaged 181 cases per day over the past week, which is above the department's capacity to continue case investigations and contact tracing. Ultimately, that means people who may have been close contacts or exposed to someone with COVID-19, won't necessarily find out about it from county health officials. 
"Olmsted County staff has been conducting investigations for the entire duration of the pandemic. Moving forward the county will frequently review prioritized groups and will conduct interviews based on case information from the community," said Olmsted County Public Health Director Graham Briggs.
More than 162,000 people live in Olmsted County, making it the seventh most populated county in Minnesota. It's also home to Mayo Clinic, which has been a leading advocate for vaccination amid the nation's pandemic response. 
Anyone experiencing COVID-19 symptoms is asked to stay home for at least 10 days, and until they are fever-free for at least 24 hours (without fever-reducing medicine). 
To help prevent further community spread, those who test positive for COVID-19 should attempt to inform anyone they were in contact with when they may have been contagious. 
The rise in cases in Olmsted County is happening amid widespread community transmission across the state. 
The increased number of cases associated with the August-September surge has fueled a rise in hospitalizations that has eclipsed the peak of the spring surge, with 748 people with COVID-19 admitted to hospitals across the state (as of Sept. 13). 
More information on the state's hospital capacity can be found here.