Lightning hits teenager lying in bed in Brainerd
The bolt went through the roof, down the siding and into his room.
In a flash – literally – a 15-year-old boy was lifted off his bed when lightning struck him Friday night at a cabin on North Long Lake in Brainerd. 
Corey Wilmer of Oak Grove, Minnesota, says he was lying in bed in the middle of the night when a bolt of lightning ripped through the cabin and hit him, leaving spiderweb-like markings on his back. 
"I was actually awake, the storm woke me up," Wilmer said in a video posted to Facebook. "I've always been afraid of storms so I was just trying to convince myself to fall asleep, and it just struck." 
His family believes the lightning bolt hit the roof, traveled through the siding and passed through his room.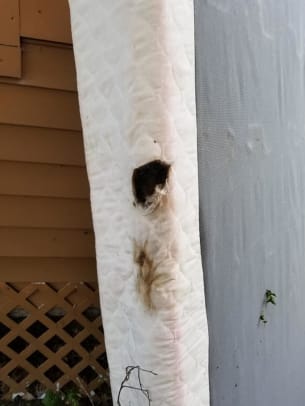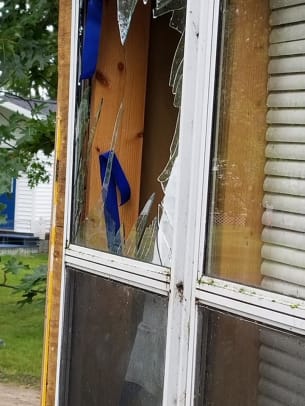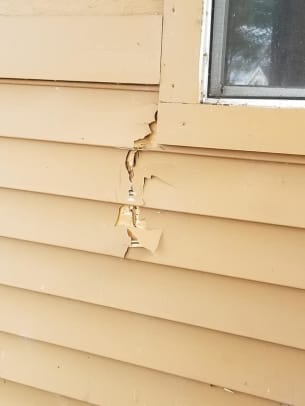 "The lightning itself lifted me off my bed," said Wilmer. "It was just kind of a short amount of extreme burning pain. Once it passed through I just kind of like snapped and just woke up. I was awake the whole time."
The lightning hit him in the shoulder before passing through his back. The immediate result were white markings all over his shoulder and an inability to move his arm, Wilmer noted
Related: Mother Nature could bring 4th of July fireworks to Minnesota. 
Just seconds after being struck Wilmer tried to put the fire on his bed out with a bottle of water he had on his nightstand. It didn't work, so he woke up his friend across the room and then others in the cabin and they were able to get the burning boxspring outside. 
Wilmer got checked out at the hospital and aside from a huge scare is no worse for the wear. 
"It's just a cool back to school story," he said. 
So how rare is it to be struck by lightning while indoors?
"It can certainly happen, the electricity from lightning will travel through metal pipes & wires in the home if it is not properly grounded," National Weather Service meteorologist Alexandra Keclic said in an email to BMTN. "We recommend people stay off of corded phones & away from showers/baths/sinks during a thunderstorm for this reason. I don't personally know of any examples but searching online shows a few cases of people being struck by lightning indoors."
Worth noting: Wilmer was just as shocked as you are right now that nobody else woke up when a bolt of lightning put a hole in the roof, blew off siding, broke a window and started a bed on fire.