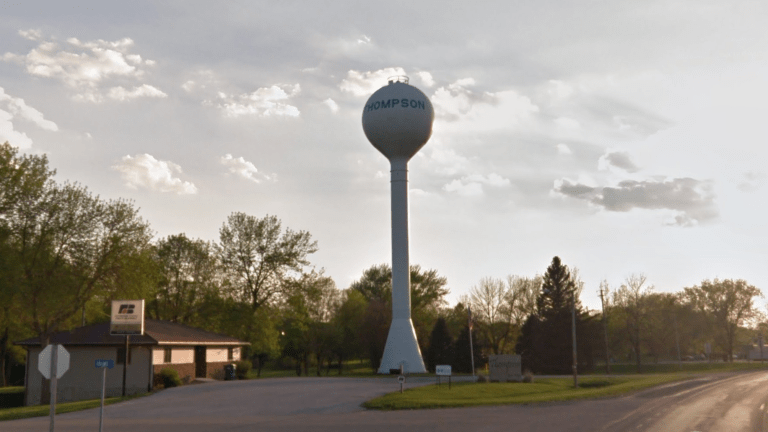 Man 'despondent' over medical diagnosis killed during police standoff in N. Iowa
The man was armed with a loaded 9mm handgun, according to the sheriff.
The Winnebago County Sheriff's Office has provided an update to an officer-involved shooting in northern Iowa, announcing Monday that the man shot by a sheriff's deputy was killed. 
According to a release, Deputy Josh Douglas responded to a home located at 164 Van Buren Street in the town of Thompson, where he encountered a 48-year-old man who was "armed with a loaded 9mm handgun." 
The man, identified as James Anderson, admitted that his 911 call, in which he alleged an assault had taken place, "was a ruse" to draw law enforcement to his home, the release says. 
Officers tried to convince Anderson to drop the gun for approximately 10 minutes before Anderson "pointed his weapon in the direction of officers and was shot one time," according to the release. 
Anderson died at an unspecified time and location. The release does not say which officer fired the fatal shot. 
The sheriff's department believes "Anderson was despondent over a recent medical diagnosis." 
Thompson, Iowa, is located about 10 miles south of the Minnesota border. 
An investigation is ongoing. 
Note: The details provided in this story are based on the police's latest version of events, and may be subject to change.
Man 'despondent' over medical diagnosis killed during police standoff in N. Iowa