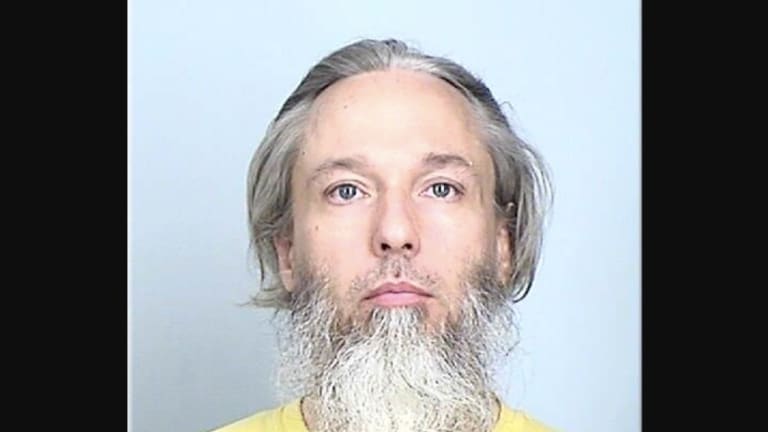 Mastermind of Bloomington mosque bombing sentenced to 53 years in prison
A conclusion to the case involving the leader who planned the bombing of Dar al-Farooq Islamic Center.
The militia leader behind the 2017 mosque bombing in Bloomington was sentenced Monday in federal court to 53 years in prison. 
Emily Claire Hari, previously known as Michael Hari, was sentenced by U.S. District Judge Donovan Frank, called the bombing of Dar al-Farooq Islamic Center was an "act of domestic terrorism" that was the result of a "highly sophisticated plot." 
Hari was convicted in December 2020 on all five charges, including using force to interfere with the free practice of religion and conspiring to commit felonies using explosives. 
The minimum sentence was 35 years, though Hari was not given the life sentence without parole that prosecutors sought. 
"Hari's goal in bombing the Dar al-Farooq Islamic Center was to spread hatred, instill fear, and threaten the constitutionally protected right to freedom of religion," U.S. Attorney of Minnesota Erica H. MacDonald said in December. "This act of violence, driven by hatred and ignorance, shook our community."
The bombing
In the summer of 2017, prosecutors said Hari, a former sheriff's deputy, established a terrorist militia group in his town in rural Illinois and recruited two men, promising them money, to join the group and help him bomb the mosque.
On Aug. 4, Hari, 49 at the time, Michael McWhorter, 31, and Joe Morris, 25, rented a pickup truck and drove from Illinois to Bloomington to carry out his plot.
At around 5 a.m. on Aug. 5, at Hari's direction, Morris broke a window in the Imam's office at Dar al-Farooq and threw a plastic container with a mix of fuel and gas into the office, prosecutors said. McWhorter, also at Hari's direction, then lit a fuse on a 20-pound black powder pipe bomb and threw it inside, which ignited the gas-diesel mixture.
The act caused extensive fire and smoke damage to the Islamic Center.
At the time of the bombing, several people had gathered in the mosque for morning prayers. No one was injured in the attack, but members of the Twin Cities Muslim community have said they suffered psychological trauma, and some of them gave evidence at Hari's sentencing on Monday.