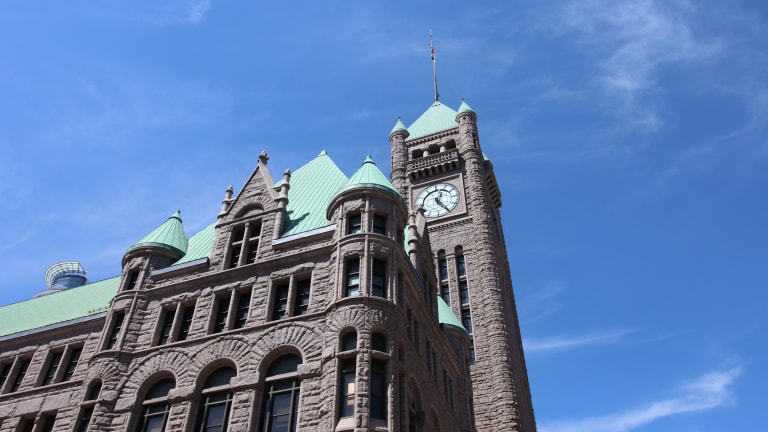 Minneapolis city employees must get COVID vaccine or be tested regularly
The new requirements will be phased in over the coming weeks.
The City of Minneapolis is joining the growing list of employers that are requiring workers to be vaccinated against COVID-19 or submit to regular testing. 
Minneapolis Mayor Jacob Frey on Wednesday signed an emergency regulation for the new requirements, which will be phased in starting this month. 
"Vaccines save lives," Frey said in a statement. "Our local government employees have been on the frontlines of this pandemic, and Minneapolis has helped lead our state forward when it comes to data-driven public health measures. Thanks to a remarkable team at the City, labor partners, and community, we're moving forward with a plan to keep Minneapolis residents and staff safe and healthy."
The vaccination or testing requirement will begin at the Minneapolis Convention Center in mid-September, and is phase one of the rollout, the city says. The convention center is also a testing and vaccination site for the public. 
Rollout to the rest of the city's departments is expected in the "coming weeks."
The city's human resources department is developing the procedures for the requirement, with information on how employees will be required to show proof they're vaccinated and where to get tested for COVID coming in the future. 
The City of Minneapolis, along with Hennepin County, continue to have mask mandates for staff and inside city- and county-owned buildings.
There isn't a citywide indoor mask mandate, but the city continues to encourage people to wear them indoors, and is urging businesses to adopt universal masking requirements for customers in indoor areas in an effort to provide better protection against COVID-19. 
As of Sept. 7, 71.1% of Minnesotans age 12 and older have gotten at least one dose of the COVID-19 vaccine, while 67.1% have completed the vaccine series, health department data show. When you look at the total population of the state, including those 11 and younger who aren't yet eligible for the vaccine, 60.1% have gotten at least one dose and 56.7% have completed the vaccine series.