Minneapolis considering extending parkway closures by a month
More than 20 miles of parkways and roads have been closed to drivers to boost space for pedestrians.
Minneapolis Parks and Recreation will decide this week whether to extend the closure of most of the city's parkways to vehicle traffic for another month.
The parks board has shut down an increasing number of parkways and roads to motorists since the start of the pandemic, in an effort to give walkers and joggers more room for social distancing.
There are now 21 miles of road and parkway that are pedestrian-only, with the closures coming to an end on May 6. Park board commissioners will meeting that same day to discuss Superintendent Al Bangoura's recommendation to extend it through June 7.
Here are maps of all the current closures, which includes most of the parkways around Lake Harriet and Lake Nokomis, while the parkway around Bde Maka Ska has a lane closure.
One-lane closures are in green, full closures in red.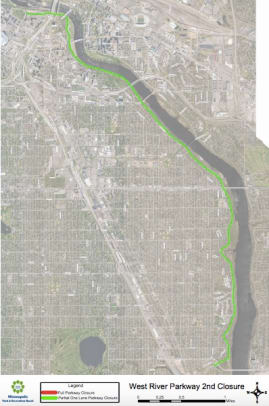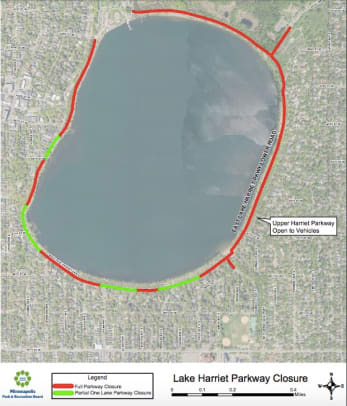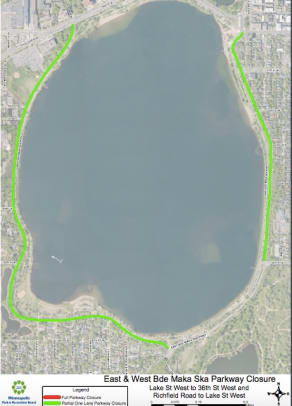 The parks board has also noted that it intends to reopen the city's tennis and basketball courts once the current Stay at Home order ends on May 18.
However, to ensure social distancing, the courts will have "scheduled times for walkup play" by individuals and members of the same household – and parks board staff will be on site to monitor and ensure social distancing.
The times for basketball and tennis access will be announced before May 18.