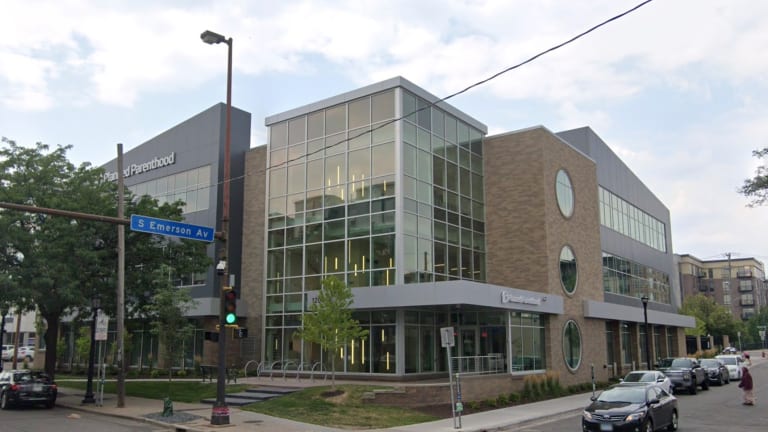 Minneapolis passes ordinance stopping protesters blocking access to abortion facilities
The ordinance makes it an offense to stop people from accessing the city's only Planned Parenthood facility.
Minneapolis on Thursday approved a new ordinance stopping protesters from blocking or obstructing access to the city's abortion health centers.
The ordinance, passed the full council Thursday morning and signed off by Mayor Jacob Frey, states that "no person shall knowingly physically disrupt any person's access to ... a reproductive healthcare facility."
The rules count for both driveways and street entrances, with exceptions built in for people crossing roads and entrances, as well as for abortion center employees, and law emergency and other emergency personnel. 
It is common for those attending reproductive health centers to be met by anti-abortion activists attempting to persuade them not to go through with procedures such as abortions.
Councilor Lisa Goodman put forward the ordinance, the passage of which has been praised by Planned Parenthood, which has an abortion health center at 1200 Lagoon Ave. in Uptown.
The organization claims that an "uptick in protestors has endangered drivers and pedestrians outside of Planned Parenthood's Uptown health center.
"Every patient deserves to access health care safely and to feel welcomed," said Tim Stanley, Executive Director of Planned Parenthood Minnesota Action Fund. 
"Minneapolis is making it clear that this city supports abortion patients, abortion providers, and in a way that allows for protesters to exercise their first amendment rights. The ordinance passed today will allow for straightforward changes that will make the situation safe for everyone- including for the protesters."
Planned Parenthood says it has seen a 13% increase in abortion patients coming from outside of Minnesota since the overturning of Roe v. Wade saw abortion bans enacted in a number of states, including neighbors in South Dakota and Wisconsin.