Minneapolis Public Schools plans distance learning to start school year
One of the state's largest school districts released its plans on Tuesday.
Two days before Gov. Tim Walz is set to release his administration's guidelines for the return to school amid the ongoing COVID-19 pandemic, Minneapolis Public Schools is planning to resume in September with distance learning.
In a plan released Tuesday, the school district says it will embark on a phased back-to-school approach, that will initially start on Sept. 8 with distance learning.
But it will be different from the distance learning seen at the end of the 2019-20 school year, when all buildings were shut down and distance learning was the sole means of instruction.
Instead, distance learning will be the "primary" form of education, but the school district will also offer additional "targeted support" such as tutoring, technology, and mental health support to students and families.
School buildings will be reopened to provide this support.
After that, it hopes to open up to in-person classes more widely by the end of the year, offering a "hybrid" version of school that's part in-person, part distance learning.
This would be rolled out further at an as-yet undetermined date, with schools reopening on a "limited basis" with a combination of rotating schedules and help for those requiring specialized services.
Here's the guidance from MPS being considered this week, which includes information on technology, special education, mental health support, and curriculum.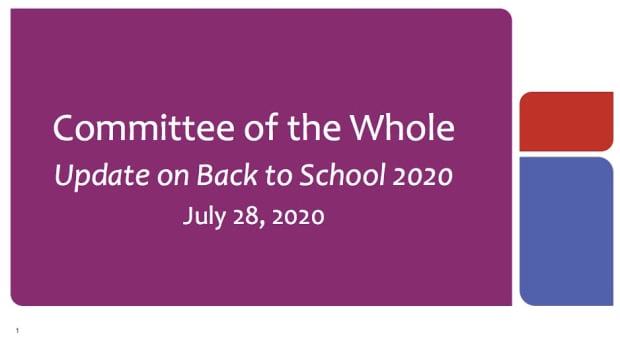 A survey of Minneapolis parents found that more preferred "hybrid" learning or distance learning over a full return to in-person tuition.
A survey of teachers and employees meanwhile, who are likely to be more at risk from suffering complications in a bout with COVID-19 compared to students, found that most are uncomfortable about returning to in-person teaching.
The proposal is being discussed at a school board meeting Tuesday evening.