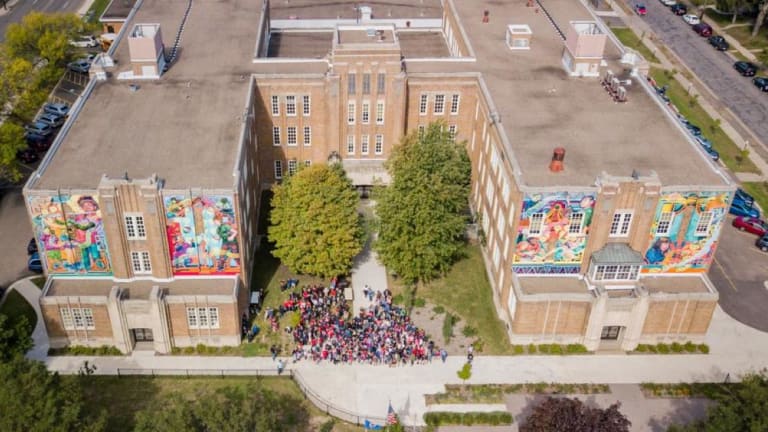 Minneapolis' Sheridan school closed Friday after break-in
A suspect has been arrested.
The Sheridan Arts Spanish Dual Immersion school in Minneapolis is closed Friday after a break-in. 
Minneapolis Public Schools posted on Facebook Friday around 7 a.m. saying a break-in "impacted" several classrooms. 
"This is a developing situation as staff just got on site and made this discovery," the post said. 
In a second post about 13 minutes later, MPS said "a robbery" impacted several classrooms, adding: "This situation is still unfolding as school staff just learned upon arrival at school."
District spokesperson Julie Schultz Brown told Bring Me The News police said someone entered the building illegally Friday morning and caused enough damage to two classrooms to make them unusable on Friday. 
"While the majority of the building is fine, classes were canceled because the police were still on site investigating," Brown said. 
Minneapolis police spokesperson Garrett Parten told BMTN officers responded to a caller who reported an alarm trip. A suspect was observed on camera inside the school. 
The 25-year-old suspect was found outside of the school and arrested. They were booked into the Hennepin County Jail. 
Staff and students are not required to participate in formal online learning on Friday, but students are encouraged to read a book and be back to school on Monday, Brown said. 
The extent of damage and loss to the classrooms is not yet known.