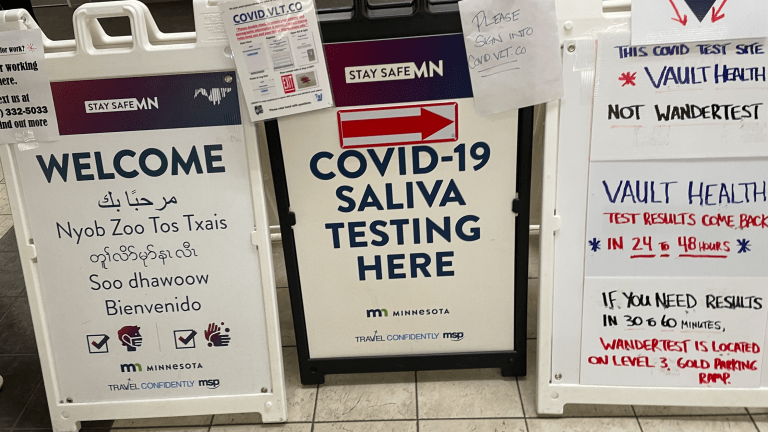 Minnesota's four remaining state-run COVID testing sites to close
All of them will be closed for good by Sunday.
The last four state-run COVID-19 testing centers in Minnesota will close by the end of this week.
The Minnesota Department of Health announced Tuesday that it'll close its three remaining sites in the Twin Cities and one in Duluth.
The sites have been open for almost three years, serving as crucial locations for free-to-access PCR testing during the early days of the pandemic.
Here are the final days for each location:
St. Paul Midway – Friday, Jan. 27
Duluth Entertainment and Convention Center – Saturday, Jan. 28
Brooklyn Park Starlite Center – Sunday, Jan. 29
MSP Airport – Sunday, Jan. 29.
So how to get tested now? MDH says that Minnesotans should contact their healthcare providers or local pharmacy, get free rapid tests from pharmacies via their health insurance company, or order free at-home rapid tests from the state's testing program (though this will be coming to an end soon).
You can also find a testing location near you using this MDH map.
"We are extremely grateful for all of the partners, staff and contractors who worked to make these state-run testing sites a cornerstone of Minnesota's nation-leading response to COVID-19," said Minnesota Commissioner of Health Dr. Brooke Cunningham. "COVID-19 tests will continue to be widely available to Minnesotans from a variety of sources."
If you need a COVID vaccine or booster, you can click here.
Related: Minnesota's COVID update for the week ending Tuesday, Jan. 17