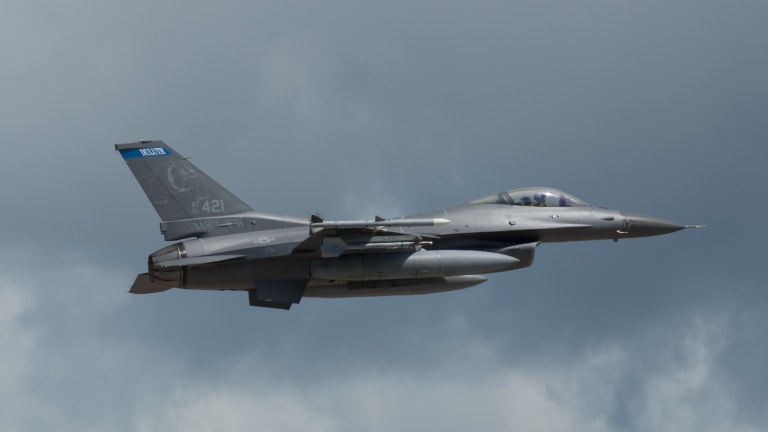 More than 300 MN National Guard airmen deploying to Middle East
Their mission is not related to Russia's war in Ukraine, according to the Minnesota National Guard.
More than 300 airmen from the Minnesota National Guard's Duluth-based 148th Fighter Wing will be deployed overseas to support the American military's ongoing missions in the U.S. Central Command area. 
The area they will serve is in the Middle East. The National Guard was quick to point out in its press release that their mission "is not the result of current events in Ukraine," and is instead a "regularly scheduled" deployment. 
"The 148th Fighter Wing has been tasked to support the ongoing mission in the U.S. Central Command," said 148th Fighter Wing Commander, Col. Chris Blomquist. "Winning today's fight means executing the daily missions across the theater to meet the USCENTCOM commander's priorities. Each of our Airmen is important to this mission." 
According to the CENTCOM website, the command's priorities are to deter Iran "from its destructive and destabilizing activities," resolve conflict in Afghanistan, neutralize ISIS in Syria and Iraq, counter the "growing" Unmanned Aircraft System (UAS) threat against the U.S. in the region, and help limit the number of Syrian and Iraqi refugees who are manipulated into supporting ISIS beliefs. 
The CENTCOM area includes more than 4 million square miles and is populated by more than 560 million people, who represent 25 ethnic groups, 20 languages and numerous religions. 
The deployment will happen in April, with the troops expected to return to Minnesota this summer. More specifics provided by the 148th Fighter Wing: 
Over 300 Airmen and F-16 fighter aircraft will depart in early-April and return in the summer.
Currently, the wing has over 100 Airmen deployed in support of missions in Africa and Southwest Asia.
The 148th flies the Block F-16CM fighter aircraft.
The 148th is one of two Air National Guard wings trained to provide Suppression and Destruction of Enemy Air Defense (SEAD/DEAD).
The 148th has previously deployed F-16s and Airmen in support of the below missions:

2005 – Joint Base Balad, Iraq – Operation IRAQI FREEDOM
2007 – Joint Base Balad, Iraq – Operation IRAQI FREEDOM
2009 – Joint Base Balad, Iraq – Operation IRAQI FREEDOM
2012 – Kandahar Airfield, Afghanistan – Operation ENDURING FREEDOM
2016 – Osan Air Base, South Korea – Theater Security Package
2018 – Ahmed al-Jaber Air Base, Kuwait – Operation INHERENT RESOLVE
2020 – Southwest United States for a NORAD-tasked homeland security mission

In 2021, the 148th supported the following missions:

Security for the 59th Presidential Inauguration
Operation Allies Welcome
Operation Safety Net – assisting civilian law enforcement agencies during the Derek Chauvin trial
COVID-19 Pandemic support to include staffing Community Based Testing Sites (CBTS) across Minnesota and Certified Nursing Assistance staffing at long term care facilities.
Wild Fire support