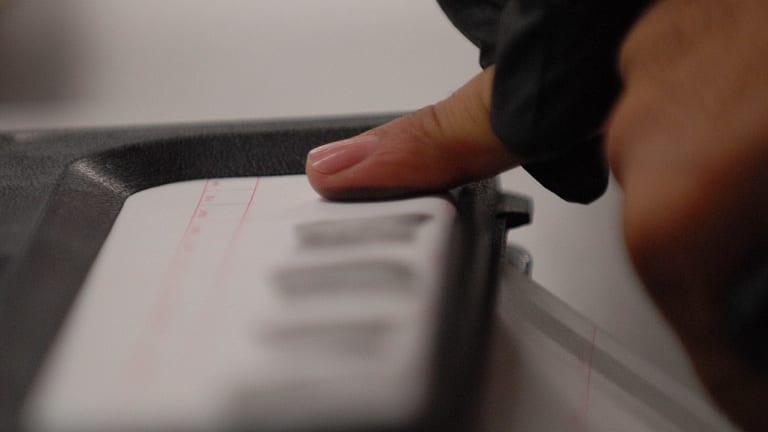 Mound man fired for refusing to be fingerprinted wins $65K
The man said being fingerprinted was contrary to his "sincerely held" religious beliefs.
A Mound man has won $65,000 after he sued his employer for firing him because he refused to be fingerprinted due to "sincerely held" religious beliefs. 
AscensionPoint Recovery Services (APRS), a Minnesota-based estate and probate debt recovery company, agreed to pay Henry Harrington, 37, $28,000 in back wages and $37,000 in compensatory damages to settle a U.S. Equal Employment Opportunity Commission (EEOC) discrimination lawsuit, court documents show.
APRS had requested its employees be fingerprinted for a background check requirement of one of its clients in 2017, court documents say. But Harrington, a Christian, told the company having his fingerprints captured was contrary to his religious beliefs.
Instead of accommodating Harrington's request to be exempted from the requirement, APRS fired him. The company did this without asking the client if there was an exemption available as a religious accommodation, and despite there being alternatives to fingerprinting, the EEOC said.
The lawsuit said APRS violated federal law when it fired Harrington, noting the Title VII Civil Rights Act prohibits discrimination based on religion, and requires employers to reasonably accommodate an employee's religious beliefs. 
"The law requires employers to consider accommodations to the religious beliefs and practices of their employees, and to provide an accommodation unless it presents an undue hardship," said Gregory Gochanour, the EEOC's regional attorney in the Chicago District Office. "We commend APRS for working with the agency to reach an early resolution to this lawsuit."
The EEOC filed the lawsuit in U.S. District Court in Minnesota after attempting to resolve the issue through a conciliation process. 
In addition to the financial relief, the settlement requires APRS to revise its policies related to religious discrimination and provide training on Title VII to its employees and make regular reports to the EEOC regarding compliance with the court's three-year consent decree. 
Harrington in June declined to tell the Star Tribune more details about his faith or answer questions about the lawsuit. 
A similar lawsuit was filed in Pennsylvania in 2017. Bonnie Katie, a school bus driver, refused to be fingerprinted for a background check, saying doing would leave "the mark of the devil" on her and prevent her from getting into heaven, court documents said. She based her beliefs on passages from the Bible and the preaching of her father, a Christian Evangelist.
Katie, who worked for the bus company since 2001, was told in 2015 she had to be fingerprinted due to a new law. She refused and was denied unemployment compensation, Penn Live said. The lawsuit was eventually settled for an undisclosed amount.