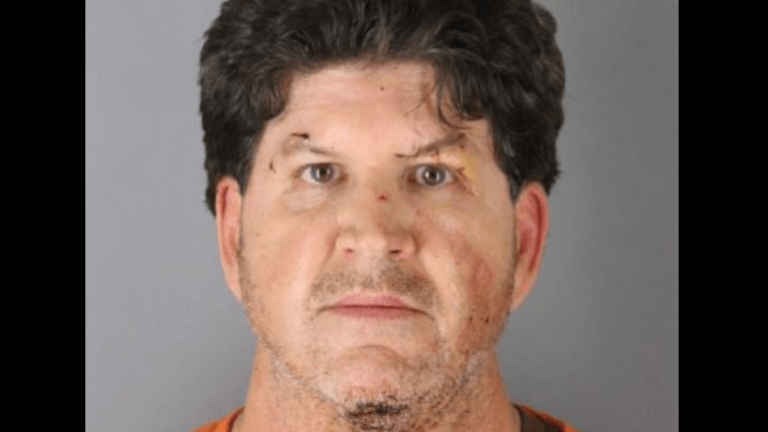 Murder charges filed against James Blue, the driver involved in the crash that killed Mack Motzko, Sam Schuneman
The 51-year-old Orono man is accused of being drunk and driving nearly 100 mph.
The Orono man who was allegedly drunk behind the wheel of a luxury Bentley that crashed and killed two young men is now charged with two counts of third-degree murder. 
James D. Blue, 51, had the additional charges formally filed against him Sept. 23 in Hennepin County District Court. He'd previously been charged in mid-August with four counts of criminal vehicular homicide for the July 24 crash that killed 20-year-old Mack Motzko – the son of Gophers hockey coach Bob Motzko – and 24-year-old Sam Schuneman.
The new charges come on the heels of further investigation that accuses Blue of having a blood-alcohol concentration of approximately 0.20 when the vehicle slammed into a wooded area on the 3100 block of North Shore Drive in Orono. 
Marijuana gummies and "crushed up white pills and green capsules" were found by hospital staff in Blue's pocket, the complaint alleges. Witnesses also told police that Blue had eaten gummies and was taking shots of alcohol, according to charges. 
New evidence demonstrates Blue was "attempting to show off or impress" the two young men, according to the complaint. Before taking them for the ride, Blue allegedly told Motzko and Schuneman, "You guys need to live your life to the fullest because all of a sudden you blink and you're 40 one day." 
The amended complaint says Schuneman was planning to drive that night and did not have any alcohol in his blood, while Motzko "had consumed some drinks, but he was not driving and was planning to fly to another state where he was residing early the next morning." 
New details also cite crash data that suggests Blue used the brakes on the 2017 Bentley Flying Spur just 2.5 seconds before the crash. He's accused of driving nearly 100 mph on a roadway that is described as being "curvy" and "lined with trees, and abutted with many obscured driveways." 
Motzko was in the back seat and Schuneman in the front passenger seat. The criminal complaint says both men were found "still in seatbelts, trapped inside the car." Schuneman died at the scene and Motzko died at the hospital.
Blue's next court appearance is an omnibus hearing at 10:45 a.m. on Oct. 6.