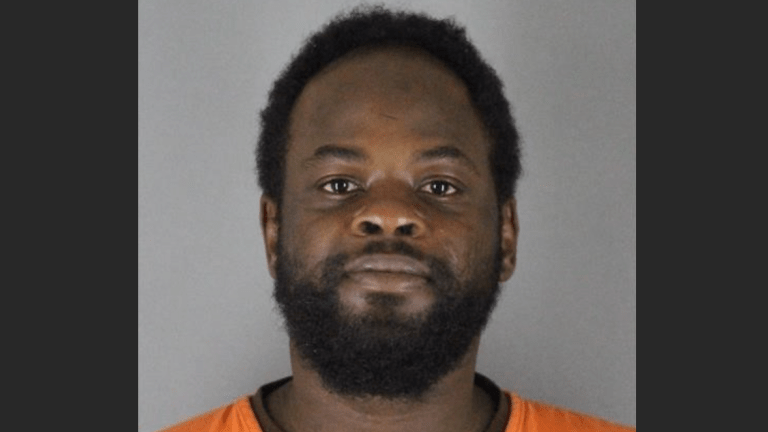 Nationwide warrant issued for Bloomington man accused of two sexual assaults
Nicholas Maurice Brown is faces charges for two separate incidents.
A 36-year-old Bloomington man accused of raping a teenager in August now faces new criminal charges for allegedly raping a woman this week. 
On Thursday, the Bloomington Police Department announced a nationwide warrant had been issued for the arrest of Nicholas Maurice Brown, with bail set at $1 million. 
Brown had been out on conditional release in connection with the August charges when he allegedly raped another victim Monday. According to police, Brown has been in contact with detectives this week but is refusing to turn himself in. 
According to criminal charges filed in August, Brown allegedly raped a 16-year-old girl inside an apartment that month. 
The victim, who was waiting for her boyfriend to arrive, had been with friends at the apartment when she fell asleep and awoke the next morning to find everyone else had left, besides Brown. Charges allege the forceful assault took place that morning.
Brown has been a registered predatory offender since a conviction in 2008, according to court documents. 
According to new charges filed in Hennepin County District Court on Wednesday, Brown allegedly raped a woman at an apartment in Bloomington on Monday. 
The victim told investigators she'd fallen asleep and awoke to the assault. The woman called 911 at the bus stop afterwards. 
Brown has been charged with two counts of first-degree criminal sexual conduct in connection with this week's alleged incident. He faces two counts of third-degree criminal sexual conduct in connection with alleged assault in August. 
Anyone with information on Brown's whereabouts is asked to contact the Bloomington Police Department at 952-563-4796.