North Dakota looks like a wasteland in wake of powerful blizzard
Interstates and highways are littered with buried vehicles.
Images coming out of North Dakota a day after a historic blizzard are stunning, revealing the raw power of one of the strongest winter storms to roll through middle America in years. 
Just before 10:30 a.m. Friday, the North Dakota Department of Transportation announced that Interstate 94 remains closed from Fargo all the way to Bismarck and will remain closed for "a while longer."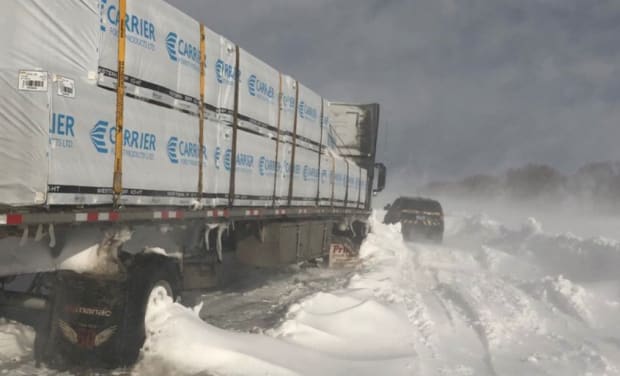 Interstate 29 from Fargo to Grand Forks was re-opened Friday morning, but travel is still not advised in southeast North Dakota, especially from Jamestown to Buffalo, which is 55 miles straight west of Fargo. 
Drifts in parts of the state are as high as rooftops, as shown here by Jordan Gackle in Kulm, which is 145 miles west/southwest of Fargo. 
Road conditions in northwest Minnesota, which was also hit by the blizzard, are improving Friday and no travel advisories have been lifted. 
All in all, the chaos the powerful blizzard left in its wake is very similar to what another strong storm did to southeast Minnesota in February, when I-35 and I-90 were closed for days while MnDOT crews worked to remove massive snow drifts after a foot of snow and 50 mph winds ravaged the region. 
The good news is that there are no snowstorms in the forecast for the next week, and temps could actually surge into the 50s for much of Minnesota late next week.