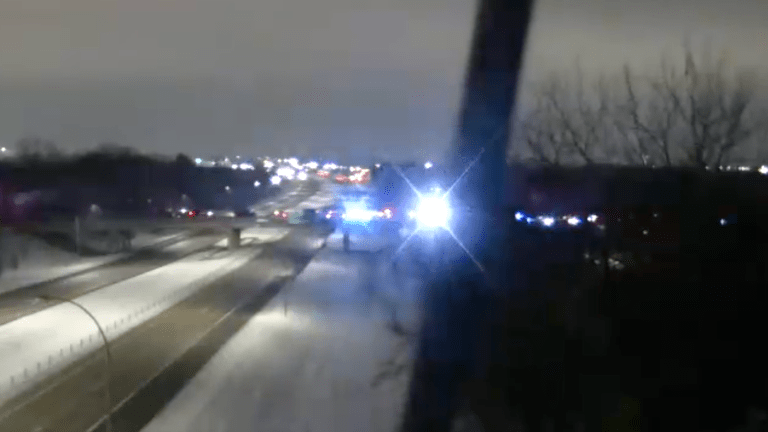 Officer shot 3 times during attempted arrest, sparking standoff in White Bear Lake
The officer is in a stable condition, police say.
An officer in White Bear Lake was shot three times during an attempted arrest, sparking a standoff that ended in the early hours of Wednesday morning.
The White Bear Lake Police Department said the officer shot at an apartment complex in the 3100 block of Karth Road was taken to a nearby hospital around 11 p.m. The officer is considered to be in a stable condition after undergoing surgery.
Ramsey County Sheriff Bob Fletcher's Live on Patrol said officers were attempting to make a felony domestic assault warrant when the officer was shot. Multiple agencies were involved in the incident.
The suspect allegedly "continued to threaten to use his gun again" during negotiations with police that lasted more than two hours, according to Live on Patrol. Eventually, police deployed gas via a robot inside the suspect's apartment and the suspect was arrested at 12:49 a.m.
The Minnesota Bureau of Criminal Apprehension is assisting in the investigation. It's not clear at this stage whether any officers used their firearms.
Police said additional information will be provided throughout Wednesday.
Note: The details provided in this story are based on the police's latest version of events, and may be subject to change.