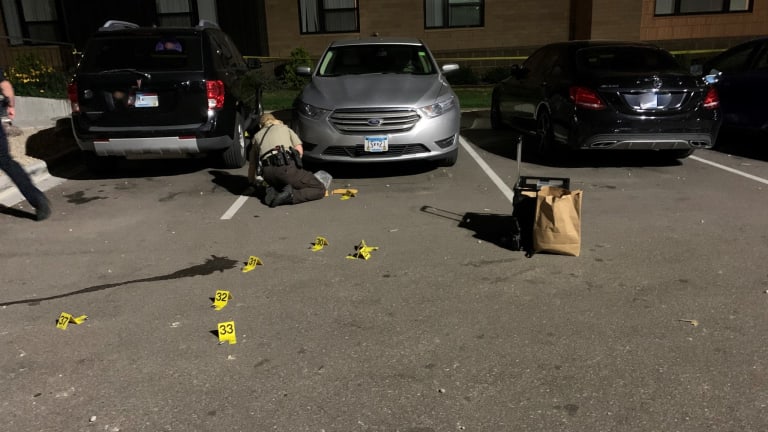 Over 100 shots fired in Twin Cities parking lot, no injuries reported
Police said they haven't learned of any injuries as of Wednesday.
Over 100 shots were fired in a Twin Cities residential parking lot early Wednesday morning.
The Brooklyn Center Police Department is investigating the incident, which happened just after 1 a.m. Officers went to the 5800 block of Xerxes Avenue North, with callers reporting that two groups of people were shooting at each other in a residential parking lot.
Officers spotted a vehicle that matched the description of one involved, sparking a pursuit. 
The suspect drove to the 5600 block of East River Road in Fridley and the driver then reportedly fled on foot. The suspect is still at large.
In all, authorities found over 75 spent casings from the parking lot of the apartment complex. Police noted that several of the apartments and vehicles had bullet holes in them.
Investigators also found another scene, along Northway Drive and just east of Xerxes Avenue North, where approximately 25 shell casings were found. 
As of Wednesday afternoon, no injuries have been linked to the shootout.
BCPD says that video evidence will be analyzed and the shots fired are currently under investigation. 
Note: The details provided in this story are based on the police's latest version of events, and may be subject to change.