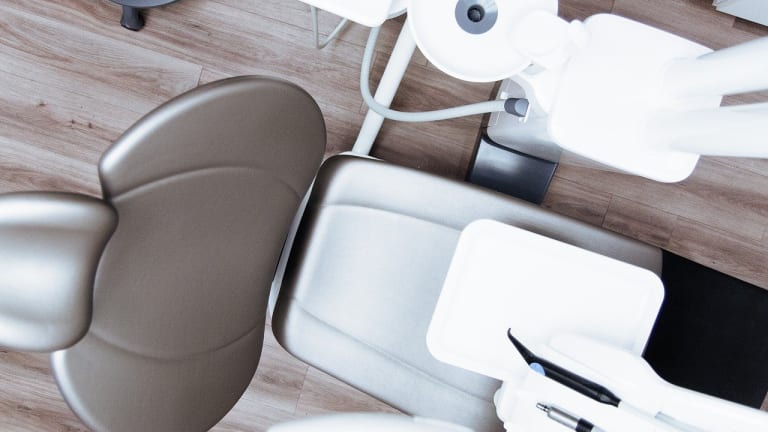 Pediatric dentist from Woodbury loses license amid allegations of unnecessarily pulling kids' teeth, billing fraud
Dr. Andy Mancini owned La Petite Dentistry in Hudson, Wisconsin.
A Woodbury man who worked as a pediatric dentist in Hudson, Wisconsin has lost his license to practice following a string of complaints alleging patient abuse and billing fraud.
Public records provided to BMTN by Wisconsin's Department of Safety and Professional Services show that Dr. Andy Mancini, of La Petite Dentistry, was investigated in seven separate cases going back to 2015.
One of his former employees wrote to the state of Wisconsin complaining about Mancini's aggressive and unprofessional manner, noting how everything ran much better when a substitute dentist filled in for him while he was away on a trip.
"When Dr. Mancini is in, almost all patients cry when getting work done," they wrote.
Mancini forfeited his license to practice last month, with the list of complaints against him long and disturbing.
A disturbing list of complaints
Some of the accusations leveled against the dentist revealed by the public records are as follows:
 – Threatening a child that he would use "sharp" tools if they refused to calm down. 
– Instructing staff to hold down a 9-year-old girl while he pulled four of her teeth, with the girl later telling her father that she unsuccessfully tried kicking, punching and clawing her way out of the traumatizing situation.
– Informing a parent that their child needed 8-12 cavities repaired, and after seeking a second opinion the parent was informed that only one cavity was in need of repair.
– Pulling five teeth from a child that was due to only have one loose tooth removed, as well as applying sealants and using laughing gas without first notifying the parent. 
– Allegedly locking the mother of a patient in a room, grabbing her by the waist and telling her she has a "pretty mouth." Mancini later sued the woman for slander. 
Today's Top Stories

– Minnesota has one of the highest depression rates in the country.

– Father dies days after bar assault near Alexandria.
An audit conducted by the Department of Human Services Office of the Inspector General revealed that Mancini sometimes used nitrous oxide (laughing gas) at double the concentration levels (nitrous oxide-to-oxygen) for children. 
The audit also found that Mancini would take identical X-rays six times on the same patient, which is also the maximum number of X-rays Medicaid will reimburse for one patient during a single visit. 
Mancini is also the subject of civil suit for alleged falsified Medicaid claims.