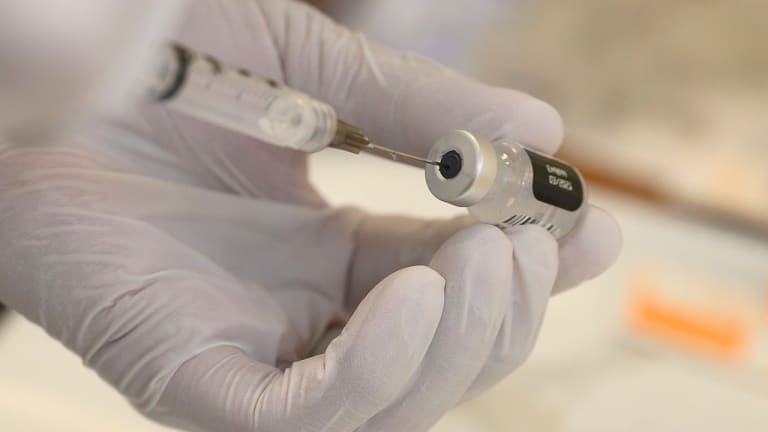 Pfizer says COVID-19 vaccine is effective in kids ages 5-11
The company plans to seek U.S. authorization for the age group soon.
Pfizer-BioNTech said its COVID-19 vaccine works in children ages 5-11 and it plans to seek emergency use authorization in the U.S. for the age group soon. 
The vaccine maker shared this Monday, which is positive news as Minnesota and the rest of the U.S. seek to get more young people vaccinated. The Pfizer vaccine has already been approved in those who are 12 and older. 
"Over the past nine months, hundreds of millions of people ages 12 and older from around the world have received our COVID-19 vaccine. We are eager to extend the protection afforded by the vaccine to this younger population, subject to regulatory authorization, especially as we track the spread of the delta variant and the substantial threat it poses to children," Albert Bourla, the chairman and chief executive officer at Pfizer, said. 
Related [Aug. 23]: FDA gives full approval to Pfizer's COVID-19 vaccine
Pfizer tested a lower dose of the two-dose vaccine in kids 5-11 (a third of what's given to people 12 and older), a news release said. 
"The safety profile and immunogenicity data in children aged 5 to 11 years vaccinated at a lower dose are consistent with those we have observed with our vaccine in other older populations at a higher dose," Dr. Ugur Sahin, CEO and co-founder of BioNTech, said.
Although kids are at a lower risk of getting seriously ill from COVID-19, the number of cases among children has risen in recent months. From Aug. 26-Sept. 9, the number of child cases of COVID-19 increased by 10%, and the two-week period prior they're up 10%, the American Academy of Pediatrics (AAP) says.
As of Sept. 9, there have been more than 5.2 million child COVID-19 cases reported, with kids representing about 15.5% of all cases, AAP says. In Minnesota, there have been 126,081 cases among kids — three children between the ages of 0-19 have died (0.04% of all cases).
"Since July, pediatric cases of COVID-19 have risen by about 240% in the U.S. – underscoring the public health need for vaccination," Bourla added. "These trial results provide a strong foundation for seeking authorization of our vaccine for children 5 to 11 years old, and we plan to submit them to the FDA and other regulators with urgency."
Pfizer said "topline" details about the effectiveness of the COVID-19 vaccine in children ages 2-5 and in ages 6 months to 2 years is expected in the fourth quarter of this year.