Photos: Fire destroys building, machinery at lumber company in Jordan
The fire was reported around 3 a.m. Wednesday.
A fire destroyed a building at Siwek Lumber in Jordan early Wednesday morning. 
The fire at Siwek Lumber, which supplies lumber, tools and hardware supplies to homeowners and contractors, was reported around 3 a.m., the Jordan Police Department said in a news release. When the Jordan Fire Department arrived, one building was engulfed in flames.
Here are photos of the fire and its aftermath:  
Fire at Siwek Lumber in Jordan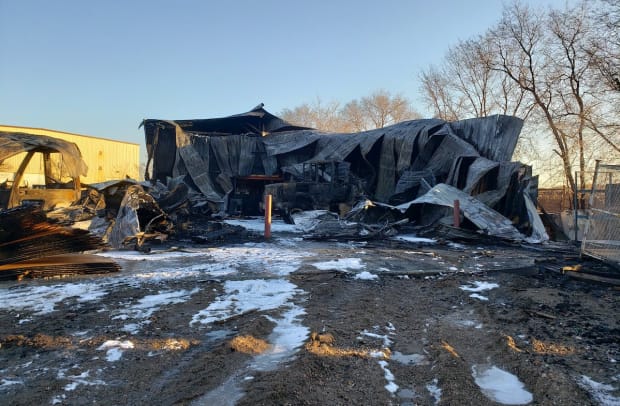 The building, which served as the business' truck/maintenance shop, was destroyed, as were Siwek's big loader, a forklift and some inventory, the company said on its website. Delivery trucks also sustained smoke damage, but are already back on the road. 
"Huge thanks to all the local fire departments, firefighters and City of Jordan for their quick response to get this fire out quickly," Siwek Lumber said in a Facebook post. 
No injuries were reported as a result of the fire.
The State Fire Marshal's Office is investigating the cause, with early indications suggesting the fire was not criminal in nature, the release said. 
The Belle Plaine and New Prague fire departments assisted the Jordan FD in knocking down the fire.