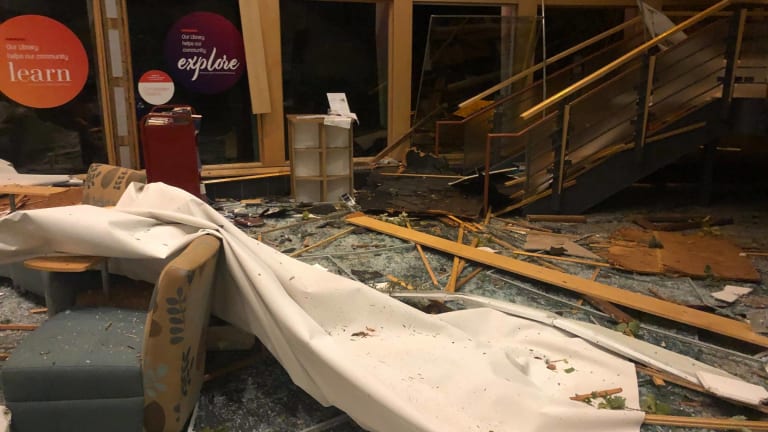 Pictures: Storm causes huge damage to library, planes at MSP, and more
Sun Country planes were blown into each other at MSP Airport.
Power remains out for tens of thousands of Xcel Energy customers in the Twin Cities following a line of violent storms that rocked the Twin Cities area around 3 a.m. Friday. 
The south metro suburbs of Savage, Burnsville and Eagan were among the hardest hit areas, though large trees have been reported uprooted across the metro, including as far north as Maple Grove and into the heart of Minneapolis. 
The Hudson Area Library was thrashed by the storm. Windows were blasted out and debris was found scattered about the interior of the library, and as you'll see below in the story the winds were strong enough to blow airplanes into each other at MSP Airport. 
You can get the full scope of the damage in our earlier story here, but below is a photo gallery that shows the extent of the damage so far. We'll add to the gallery as more pictures become available. 
Sept. 17 storm damage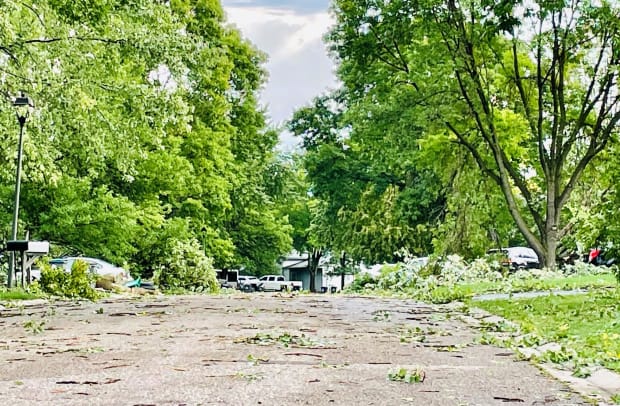 MSP Airport recorded a maximum wind gust of 64 mph, strong enough to cause two Sun Country planes to slide into each other and damage a pair of jet bridges, according to JetTip.