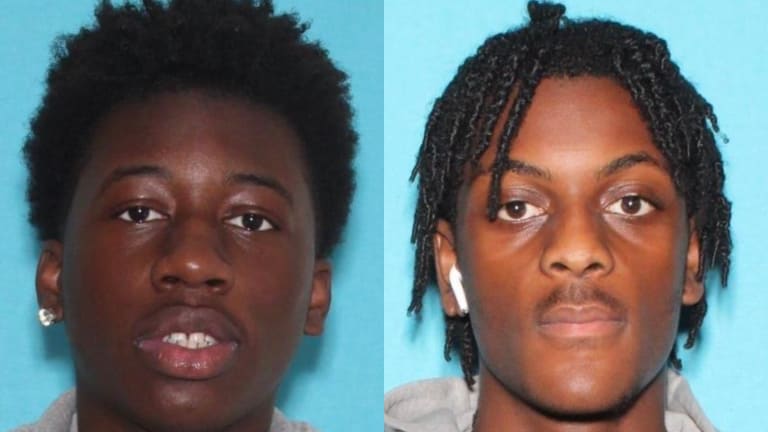 Plymouth police arrest 3rd suspect in fatal shooting of 17-year-old
The 19-year-old suspect turned himself in Monday evening.
Police in Plymouth have made a third arrest in connection to a shooting that killed a 17-year-old boy during a premeditated robbery in November.
According to the Plymouth Police Department, 19-year-old Hans Madave of, New Hope, turned himself in on Monday and is being held on probable cause murder charges in the killing of Yaseen Johnson.
Authorities still haven't recovered the gun used in the Nov. 14 shooting.
Johnson, of Albertville, was found dead inside a car at about 5:56 p.m. on the 9000 block of 37th Place North. The Hennepin County Medical Examiner's Office said Johnson died of a gunshot wound to the chest and two wounds to the head. 
Charges state that Johnson, a student of Rogers High School, was the victim of a premeditated robbery, with Johnson arriving at the parking lot with the intention of buying a pair of sneakers from his assailants.
Augustus "A.J." Matthew Sirleaf Jr., 19, from Plymouth, turned himself in on Nov. 18. He has been formally charged with two counts of second-degree murder and remains at the Hennepin County Jail, according to jail records.
Another of the suspects, an 18-year-old man, was arrested in Golden Valley on Nov. 16 and has since been released from jail, but remains under investigation having allegedly been in the car in which Sirleaf and Madave left the scene.
According to criminal charges, the driver of the vehicle that brought Johnson to the parking lot told investigators they'd gone there to buy shoes. When they arrived, Sirleaf and a man believed to be Madave entered the vehicle.
A witness told police Sirleaf gave Johnson one of his shoes and Johnson gave Sirleaf half of the money. After Johnson looked at the shoe, he decided he liked them and gave Sirleaf the other half of the money.
The witness said that's when Sirleaf told Johnson to give the shoe back. When Johnson refused, Sirleaf pulled out a gun and pointed it at Johnson. 
The witness told investigators he saw Johnson flinch and heard ringing. When he looked over, he saw blood and ran from the vehicle.
The arrested 18-year-old told investigators Sirleaf was planning a "lick," meaning robbery. The suspect, Madave and Sirleaf went to Sirleaf's apartment to plan it out beforehand.
Surveillance footage captured Sirleaf and Madave running back to a car that contained the 18-year-old suspect. They were seen going back to Sirleaf's apartment after the shooting.
Note: The details provided in this story are based on the police's latest version of events, and may be subject to change.