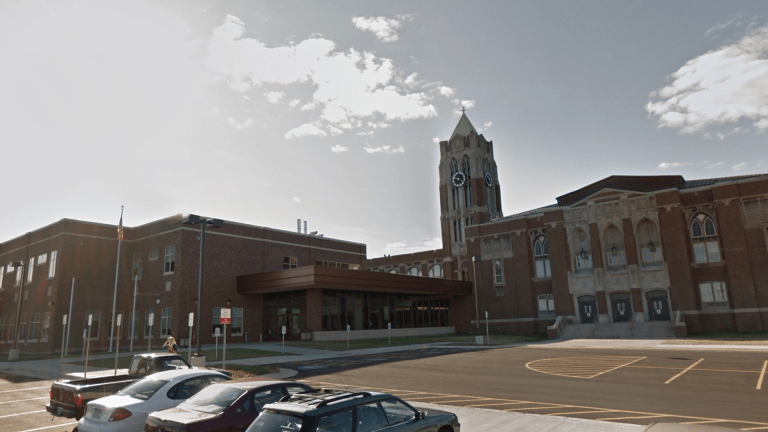 Police investigating after 2 altercations at Denfeld High School in Duluth
The first altercation among several students led to a lockdown Wednesday afternoon.
Denfeld High School in Duluth was in lockdown Wednesday after a physical altercation among students. 
The altercation between several students broke out at 2:45 p.m. Wednesday, prompting the school to go into lockdown until student dismissal at 3:24 p.m., according to a news release from Superintendent John Magas.
During the lockdown, teachers continued teaching students in classrooms to "ensure safety," Magas said.
"Staff immediately responded and worked to de-escalate the situation and the police were called as a precautionary measure to assist with student safety during dismissal," he said. 
During dismissal, a second, related altercation broke out between two students as buses were loading. Staff and police officers stopped the incident, Magas said. 
No one was seriously injured and no weapons were involved in either incident. 
"Denfeld High School will not tolerate any behavior that puts the school, students or staff at risk. There are severe consequences for those who behave this way and the school will follow disciplinary procedures as outlined in the Family & Student Handbook," Magas said. "The Duluth Police Department will independently investigate to determine if there are any legal charges to be filed."
Mattie Hjelseth, the public information officer for the Duluth Police Department, told Bring Me The News on Thursday this remains an active investigation and she cannot provide any information at this time. 
Meanwhile, Magas is encouraging students to reach out to their school counselor or social worker if they need support. 
"Schools are safe and welcoming places and we will strive to do whatever it takes to ensure that they stay that way," Magas said.