Police: Thief using stolen credit cards to buy $10K worth of Visa gift cards
He's been doing this at Casey's gas stations.
A thief has been ripping off credit card numbers in east-central Minnesota and using them to purchase thousands of dollars worth of gift cards. 
Police are asking for help to identify the man shown in the pictures below. He's accused of using stolen credit cards to purchase nearly $10,000 in Visa pre-paid gift cards from Casey's gas stations.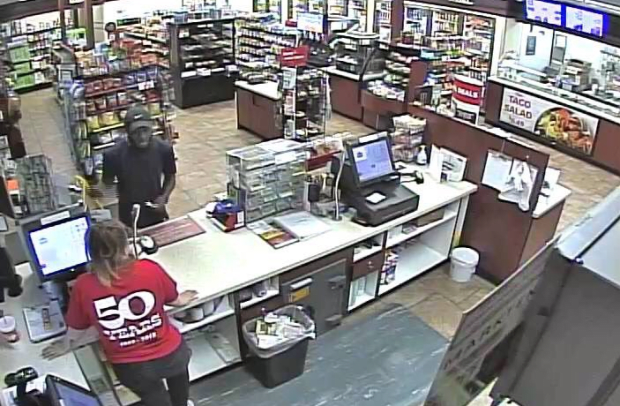 He's purchased the gift cards at Casey's locations in Wyoming, Stacy, Chisago City and North Branch on July 10 and 11th. 
"The suspect also used stolen cards in several other cities around that time frame," Wyoming police wrote on Facebook. 
Anyone with information about who the suspect is is asked to contact Investigator Thomas at the Wyoming Police Department by calling 651-462-0577.