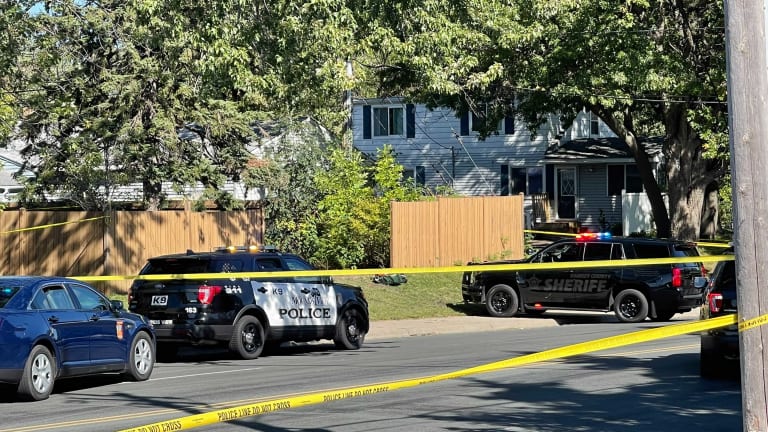 Police 'use of force' incident reported in Mounds View; BCA investigating
The Minnesota BCA is investigating, with more details expected soon.
Update: The Ramsey County Sheriff's Office released more details about this "use of force" incident in Mounds View. Click here to read the updated story. The original story from earlier Wednesday is below.
There's a heavy police presence in Mounds View after an "officer use of force incident" that witnesses say involved a sheriff's deputy's vehicle and a man who was firing a weapon. 
The incident happened on County H2, near Pinewood Court and Jackson Drive, in Mounds View on Wednesday afternoon. The Minnesota Bureau of Criminal Apprehension (BCA) said it is investigating an "officer use of force incident," with more details to come. 
Witnesses who work at a nearby car lot told Bring Me The News a man was walking down County H2 and began shooting at a police vehicle, noting it sounded like three shots. 
The law enforcement official then accelerated, ramming the man with their vehicle into the fence, the witness said. A section of the fence is now on the ground, with a sheriff's office vehicle nearby. 
The man was taken to the hospital in an ambulance, WCCO Radio said, citing witnesses. 
The witness told BMTN he doesn't know if the man is dead but he "looked pretty dead." The witness did not believe anyone else was injured. 
Neighbors told Brittney Ermon of KSTP they heard a few gunshots and then saw squad cars. 
Mounds View police, the Ramsey County Sheriff's Department and the Minnesota Bureau of Criminal Apprehension are on the scene.