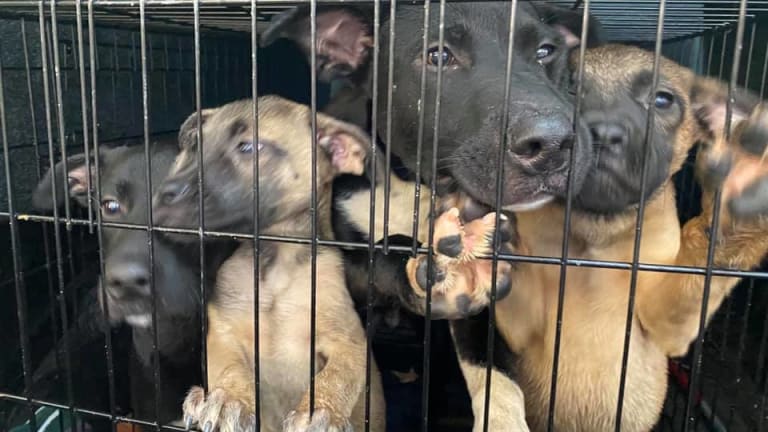 Puppies abandoned at Chaska golf course
It's illegal to abandon animals in Minnesota.
Police in Chaska are attempting to find out who abandoned four puppies. 
The four pups were left at the Chaska Town Course (a public golf course) around 8:50 a.m. Thursday, according to Chaska Police Department. 
The department says there is a possible suspect vehicle, described as a red Nissan truck, possibly a 2006 model, that had a cooler in the bed pickup. It may be similar to a V8 Nissan Titan, as is displayed in the stock image below. 
Anyone with information is asked to call 952-361-1231 and ask to speak with CSO Dulitz #476. 
It is a misdemeanor to abandon animals in Minnesota. You can see more animal laws here.