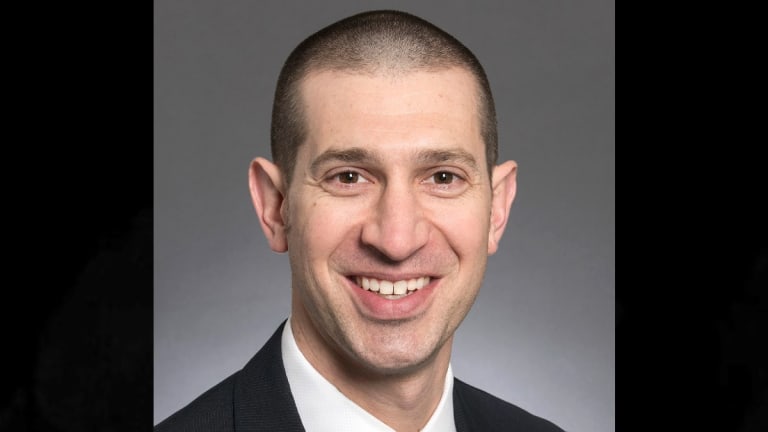 Sen. Jeremy Miller elected Republican caucus leader, replacing Gazelka
He'll officially be named Senate Majority Leader once the Senate is in session again.
Republicans in the Minnesota Senate elected Sen. Jeremy Miller as the new caucus leader after Sen. Paul Gazelka stepped down to run for governor in 2022. 
Miller, R-Winona, is in his fourth term after being elected in 2010. He has served as the Senate president since 2019. 
"It's an honor and a privilege to be elected by my peers as Leader," Miller said in a statement. "For the last five years, Senate Republicans have worked to advance Minnesota in so many ways. From lowering taxes, historic funding for the education of our students, stabilizing healthcare markets, fixing MNLARS, prioritizing small businesses, and supporting our law enforcement, I'm incredibly proud of the way our majority has improved the lives of every Minnesotan.
"As we head into a bonding year, we will invest in the top priorities for the state and create a fair and transparent redistricting process for the next election," Miller said. 
Miller is technically the caucus leader until a Senate resolution formalizes him as the Senate Majority Leader once it is in session again, MPR News' Brian Bakst explains, noting he'll be at the bargaining table when talks on a special session begin. 
The 34-member caucus and its two affiliated independents elected Miller to the position overnight Wednesday, the same day former Senate Majority Leader Gazelka, R-East Gull Lake, announced he's running for governor next year. 
"I've had the honor of working closely with Sen. Miller for the last four-plus years. In that time he has been a fantastic mentor, colleague, and friend. He is a bridge-builder who has constantly exhibited strong leadership and even stronger values. I am certain he will make an exceptional majority leader, and I am excited to work with him to make Minnesota even better," Assistant Senate Majority Leader John Jasinski, R-Faribault, said in a statement. 
Miller lives in Winona with his wife and their three sons, where he works at his family's scrap metal company.