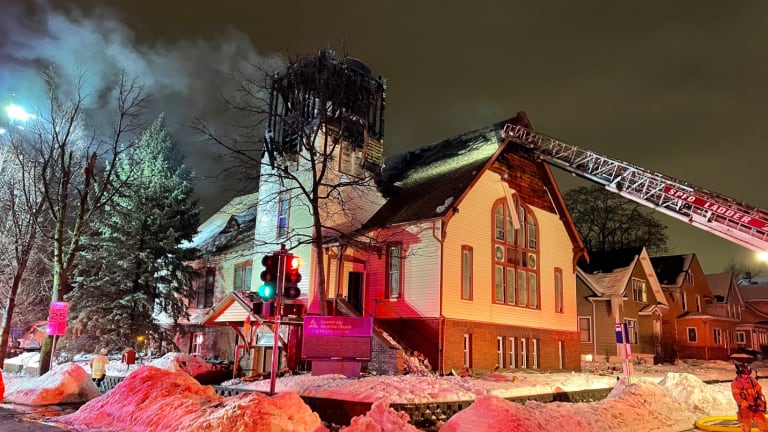 St. Paul church sustains serious damage in fire
No injuries were reported.
A church in St. Paul sustained serious damage in a Tuesday evening fire.
The fire broke out at the Seventh-Day Adventist Church at 1052 Minnehaha Avenue East, with fire crews arriving shortly after 9 p.m. to find flames and smoke coming from the second floor.
There was nobody inside the church at the time and no injuries have been reported, but the building itself will require some significant repairs.
Authorities say there were no signs of forced entry of break-ins at the building. The cause of the fire is under investigation.
Bring Me The News reached out to the church on Wednesday.