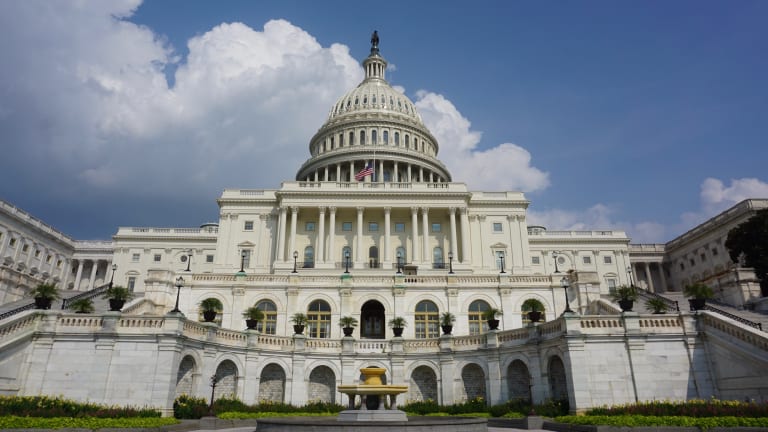 St. Paul man who left threatening voicemail for U.S. representative pleads guilty
He admitted to leaving the voicemail to cause "political pain."
A St. Paul man has admitted to leaving a threatening voicemail on the office telephone of a U.S. Representative from California.
Jason Robert Burham Karimi, 32, pleaded guilty on Wednesday to interstate communication of a threat against a U.S. Representative, the U.S. Attorney's Office said. 
According to court documents, Karimi called the unnamed representative on Jan. 11 and left a voicemail that said: 
"Hi [name redacted], I want you to be as scared as possible, terrified and sh***** your pants with your child-raping brother. We're coming for ya. We're going to f*** you up and we are going to cause you pain in every way possible. Your house being vandalized, that was quite unfortunate, but it wasn't far enough. So we're going to end all political power you have, make it so you can't even walk in anything but a wheelchair."
U.S. Capitol Police reviewed the voicemail and traced the number it came from to Karimi. 
Investigators spoke with Karimi near his home in St. Paul, at which time he told investigators he works as a lobbyist for the marijuana industry, mostly in the state of Iowa, and he intended the voicemail to cause "political pain" to the representative's political career, not the representative's "physical self," court documents said.
Karimi admitted he knew the voicemail he left would be perceived as a threat. He told investigators he uses "political threatening" to get people's attention and elicit a response, charges said. 
A sentencing date has not yet been scheduled. 
Court documents did not name the representative who received the voicemail. California has 53 representatives in the U.S. House.