String of 'intentionally set' fires reported in St. Paul neighborhoods
The fires were reported overnight Sunday into Monday morning.
Arson investigators are busy following a string of fires suspected of being intentionally set in a couple of St. Paul neighborhoods early Monday morning. 
St. Paul Fire Department responded to "four intentionally set fires" in the Macalester Groveland and Merriam Park neighborhoods between midnight and 4:30 a.m. 
Photos posted to Twitter by the department show what appear to be four fires involving garbage bins, a shed and some outdoor property near a residential building.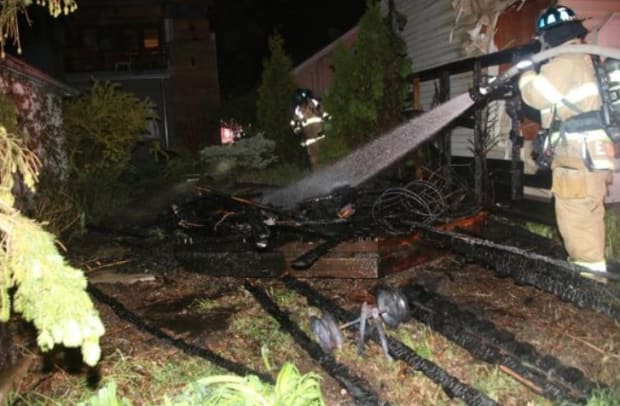 In addition to those four fires, the Pioneer Press reports that as many as 11 arson fires were reported between 11 p.m. Sunday and 4:50 a.m. Monday. 
"Three happened in the 1900 block of Dayton Avenue, two in the 2100 block of Jefferson Avenue and another a block away in the 2100 block of Juliet Avenue. There were also fires in the 700 and 800 blocks of West University Avenue, and one in the 700 block of Stryker Avenue."
Here's a map that shows (red markers) where the fires – the four confirmed by the fire department – occurred. 
The fire department is asking anyone with information or security video to call the Arson Hotline at 1-800-723-2020. Information that leads to the identification of a suspect may be eligible for a financial reward.