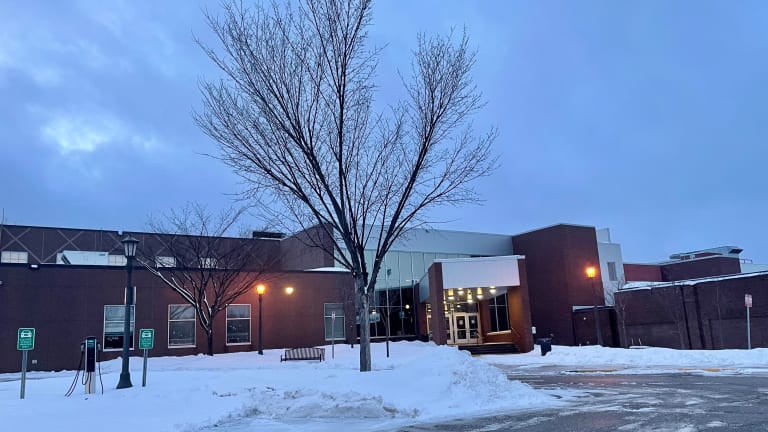 Superintendent calls for action after teen's shooting near Central High School
The teen has yet to be identified.
St. Paul school and city leaders are calling upon state lawmakers to take action after another shocking incidence of gun violence this week. 
Prosecutors in Ramsey County charged 26-year-old Exavir D. Binford Jr. on Friday in connection with Wednesday's shooting outside the Oxford Community Center near Central High School. 
Charges allege Binford, a city employee, shot a 16-year-old boy in the head following a fight between Binford and a group of high schoolers. The victim, who has not been identified, remains in critical condition. 
The shooting sent Central High School into lockdown and classes were canceled the following day. 
On Friday, St. Paul Public Schools Superintendent Joe Gothard addressed the incident in a statement to families. 
"Like many of you, I am still processing the traumatic shooting of a teenager near Central High School on Wednesday afternoon," he wrote. 
According to Gothard, there have been two incidents already this year involving guns being found in St. Paul schools and "many false alarms."
A 15-year-old Harding High School student was arrested Tuesday after bringing a gun to school, according to the Pioneer Press. 
"I want to thank those who have spoken up and helped prevent tragedies from happening on school grounds," Gothard wrote Friday, adding all adults and community members have a responsibility to foster an environment where violence is not the answer to our problems. 
Gothard highlighted a number of going efforts to help address safety and mental health issues in schools. 
Those efforts include a $7 million investment in mental health services and social emotional learning support and a $1 million Department of Justice grant towards school safety measures. 
The district is also supporting a proposal by Gov. Tim Walz to increase spending on youth mental health services by $158 million. 
"It takes all of us working together to keep our students and our schools safe," Gothard wrote. "I will continue to be proactive and responsive to any and all solutions for making Saint Paul Public Schools the best we can be."
Gothard's entire statement can be found here.